30 Jan, 2023: The Kofi Annan International Peacekeeping Training Centre (KAIPTC), with funding support from the Swiss Government has commenced the first-ever Migration Management Course at the Centre. The aim of the new course is to give migration practitioners and relevant actors the knowledge, tools and skills to contribute to, and improve migration policies and migration management. The course is organised with support from the Swiss State Secretariat for Migration (SEM).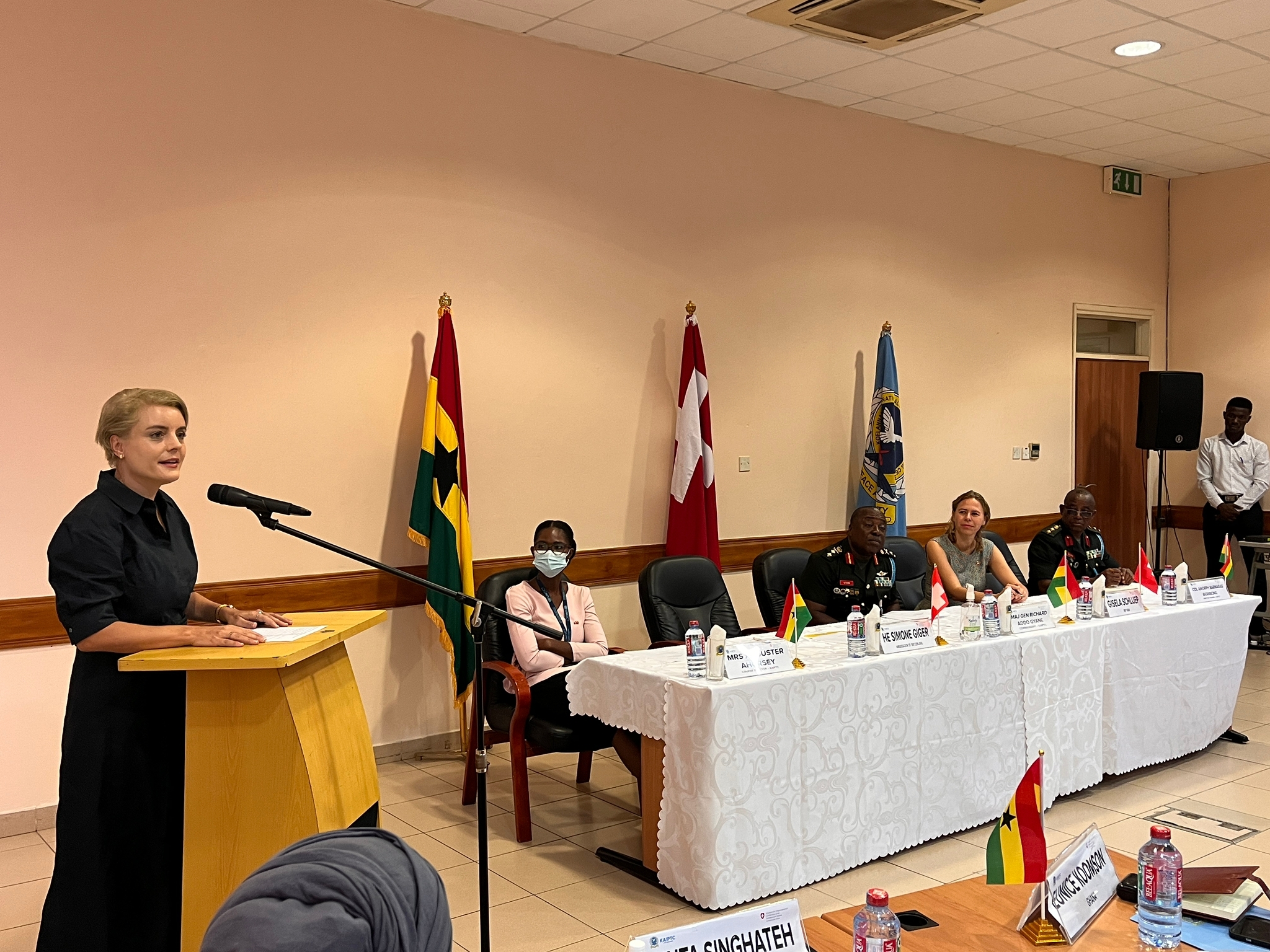 The two-week course will also serve as a platform for participants to discuss migration, its challenges and jointly develop action plans and policies to effectively manage the migration process. The first cohort comprise 28 participants – 14 females and 14 males –  from Ghana, Nigeria, Senegal, The Gambia, Ivory Coast, the AU and ECOWAS.
In her official opening remarks, the Swiss Ambassador to Ghana, Her Excellency Simone Giger, stated that Governments and societies are constantly required to respond and deal with the complex challenges and opportunities migration presents in different contexts.
She stated that aside vices like trafficking, smuggling, fraud, Human Rights abuses, and family separation that usually accompany migration, it also presents opportunities for new beginnings, remittance flows, family reunions, and integration in countries of destination, thereby positively improving personal situations as well as entire societies.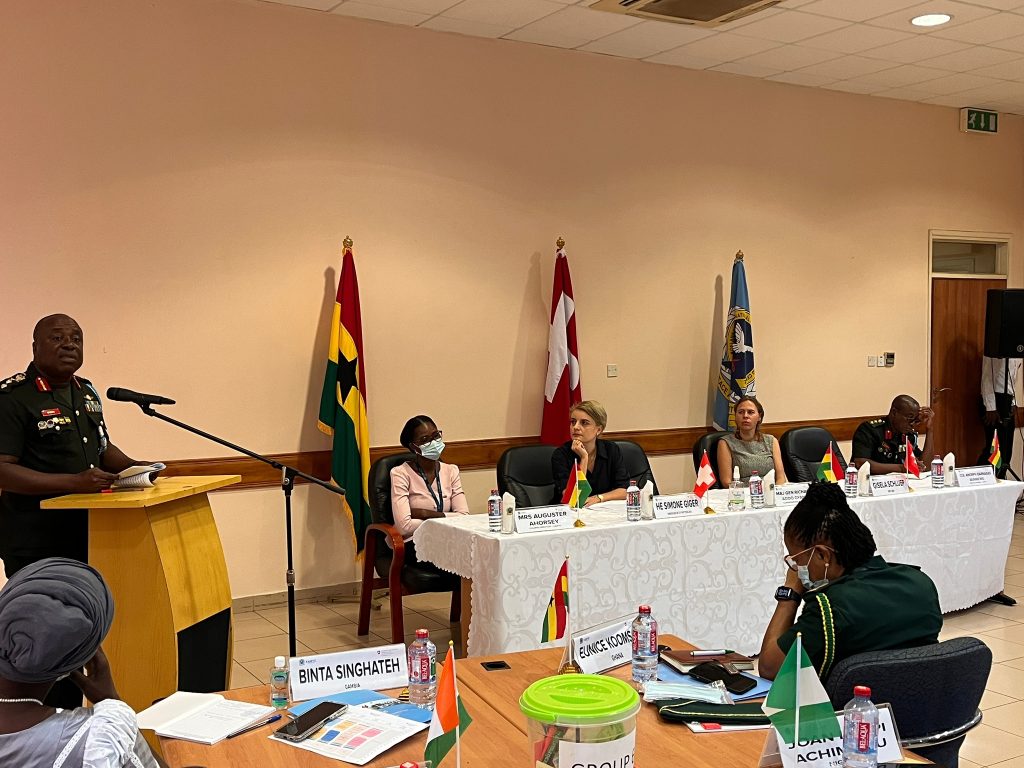 She further stated that no country could tackle migration alone; therefore, Switzerland strongly encourages an international/transnational approach to migration based on partnership and cooperation. The new course, she noted, looks at a comprehensive picture of the migration phenomenon with a special focus on the West African region, with the aim to discuss regional solutions and encourage international and regional cooperation. She also added that Switzerland is committed to support the course in the future and hopes it will constitute a real benefit for the region and each participating country.
Maj Gen Richard Addo Gyane, the Commandant of KAIPTC in his welcome speech, noted that Africa continues to witness changing patterns of migration, a phenomenon that has become both dynamic and extremely complex. "Africa is often regarded as a "continent on the move" because of mass migration and displacement caused by poverty, violent conflicts and environmental stress or simply as a survival strategy," he said.
According to him, although migration is also an important means for migrants and their families to improve life conditions and realize human rights, for many, the ordeal is not a positive and empowering experience, but one characterized by abuse, discrimination and exploitation.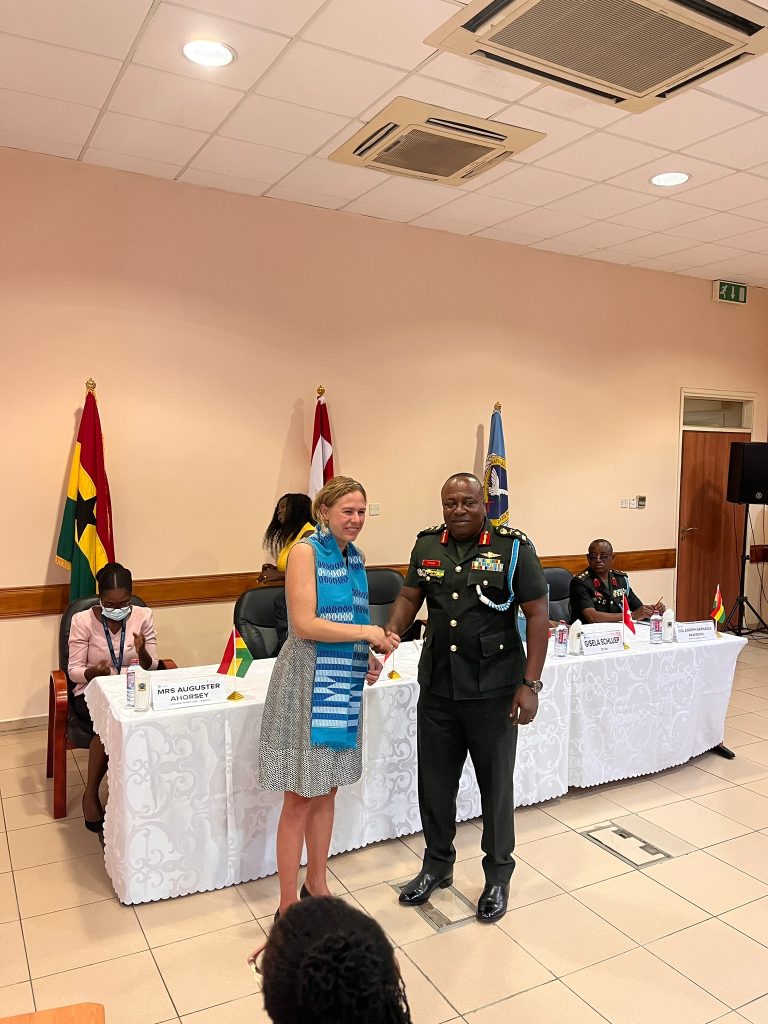 "The challenge of managing migration has grown dramatically over the past few decades as more and more people are driven to move out of their homes by diverse economic, political, social and environmental factors" he added.
Ending his address, the Commandant urged participants to take advantage of the opportunity given to them and take keen interest in contributing to minimize issues associated with migration especially in West and Central Africa. He also expressed gratitude to the Swiss Government for their immense support to KAIPTC.