8.02.2023 – Accra; Speakers at the maiden Dialogue on African Security Challenges jointly organised by the Kofi Annan International Peacekeeping Training Centre (KAIPTC) and the Brenthurst Foundation have underscored the need for Africa to manage its population resource productively to repel insecurity threats in the region.
Taking their turns at the Dialogue, which was held at the KAIPTC on Monday, February 6, 2023, the speakers said the lack of economic opportunities, training, and skills development for Africa's teeming youthful population was a threat to security.
They also rallied countries in the region to work together to address emerging security threats by sharing ideas, resources, experiences, and technology to maintain peace and security in the region.
The Conference was the first of a five-country initiative in the region to deliberate on issues pertaining to the security landscape of West Africa.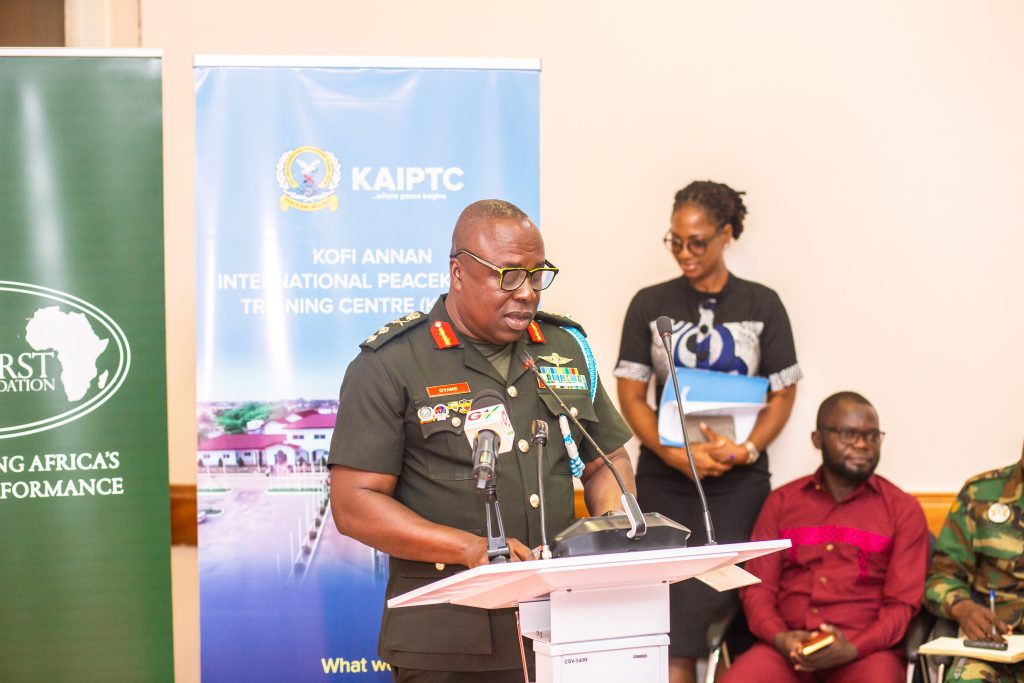 It assembled stakeholders, policy makers, and security actors from across the region to discuss security challenges facing Africa over the next generation, and lessons from contemporary conflicts regarding the management of security, and the prospects for outside co-operation and assistance.
The participants also brainstormed how best insiders and outsiders (both regional and from farther afield) could collaborate to ensure stability in the region.
In attendance were former African Presidents H.E. Olusegun Obasanjo of Nigeria, H.E. Ernest Bai Koroma of Sierra Leone, Maj. Gen. Richard Addo Gyane – Commandant, KAIPTC, Vice Admiral Seth Amoama – Chief of the Defence Staff, Ghana Armed Forces, and a host of regional and continental security experts.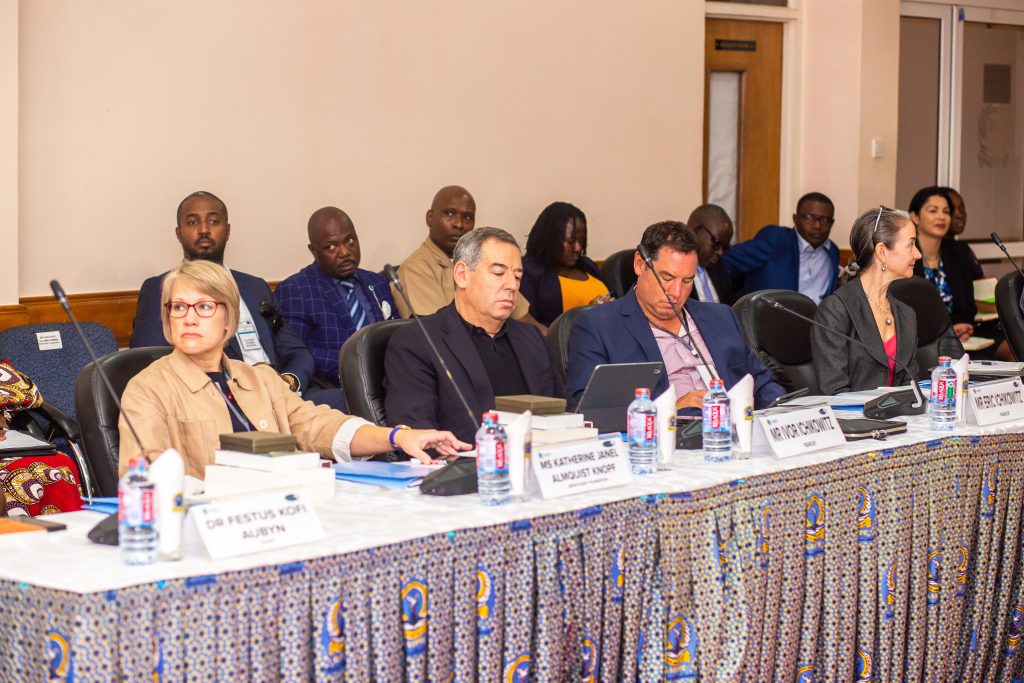 Africa's population is projected to double to 2.5 billion within a generation. Investment and economic growth are too low, reflecting poor governance and political stability.
Unemployment, social media connectivity, and radical ideologies could prove a potent and volatile security and political mix.
Speaking at the opening, H.E. Olusegun Obasanjo expressed concern about Africa's increasing population growth rate and the lack of requisite economic, educational, and technical opportunities to transform the population into a valuable asset to propel development in the region.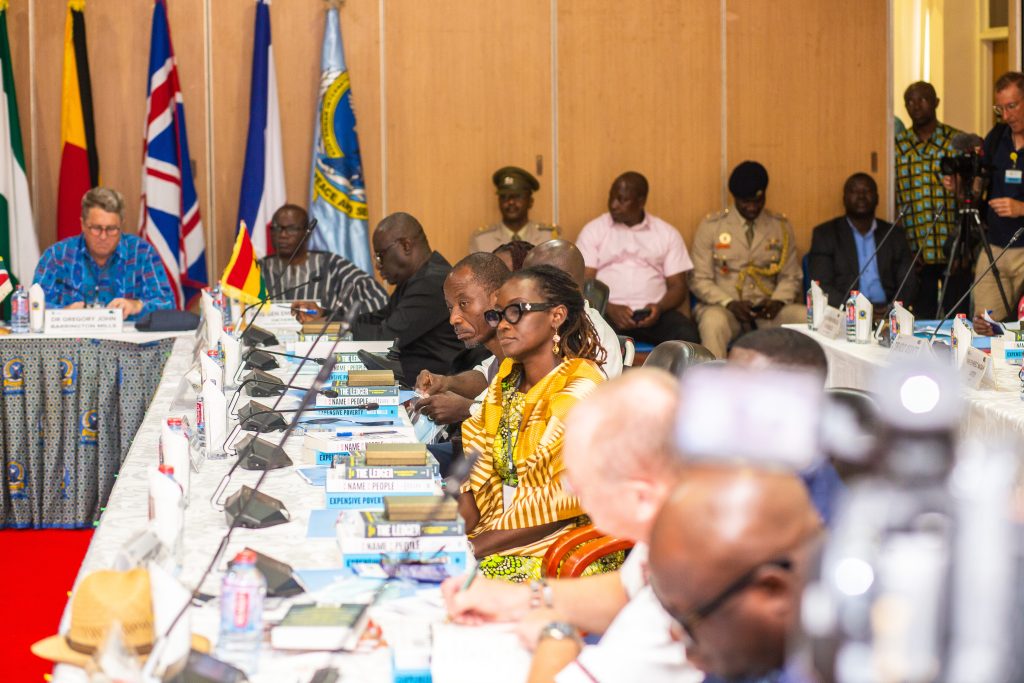 Describing the continent's population as a "a great liability" he urged African Governments to pay critical attention to the welfare of its youth and implement policies and programmes that would make them more productive.
"If we have food and nutrition security, if we give every child education, if everybody can acquire skills, if we give science and technology the attention that it should be given, and give every child employment, population will cease to be a liability," H.E. Obasanjo said.
H.E. Ernest Bai Koroma, a Former President of Sierra Leone, said the various recommendations that had been proffered by experts to improve security on the continent must be translated into action.
He said countries must work together to address insecurity challenges on the continent given that instability in any country in the region could have ripple effect on other countries.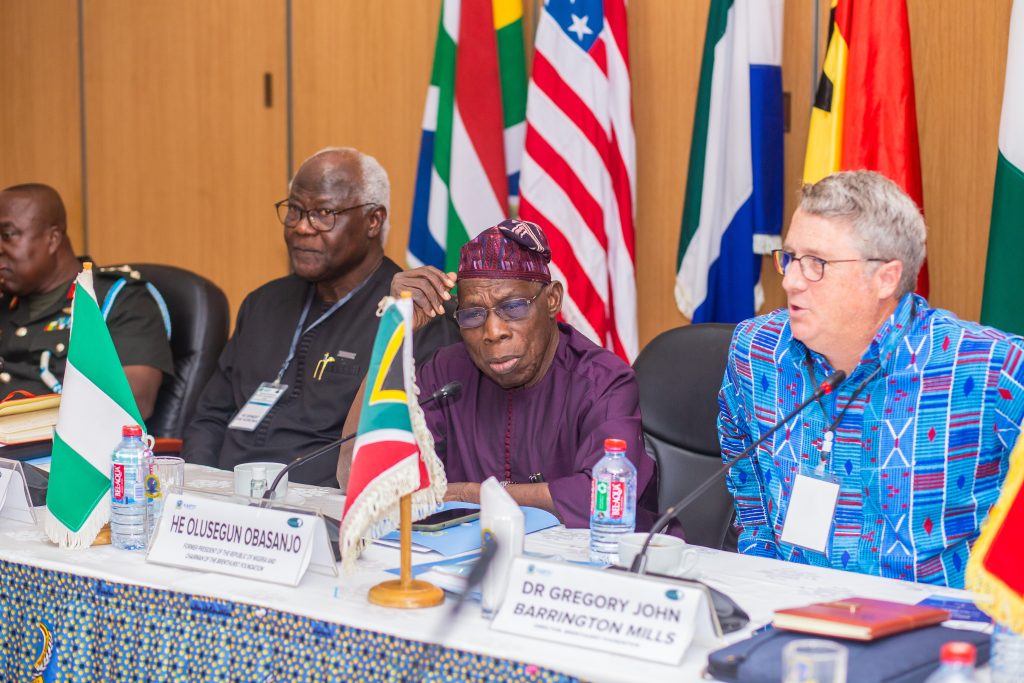 "There is a lot of pressure on us to do a little bit of outside-the-box thinking on how we can make progress and realise the fullness of our potential," H.E. Koroma said.
Dr Gregory Mills, Director, Brenthurst Foundation, said the Foundation was interested in partnerships that change business-government relationships, puts words into action, original in character and brings people together to identify commonalities between people.
He said the Foundation was interested in partnerships between business, security, and politics, stressing that such integration was required to create a harmonious environment.
"You can't be secure unless your economy is growing. You can't have your economy growing unless you are secure," he said.
Prof. Kwesi Aning, Director, Faculty of Academic Affairs and Research, KAIPTC, said experts and Civil Society Organisations must be bold to speak truth to power and be relentless in their quest for better practices that would guarantee the welfare of citizens on the continent.
"…..We need a new narrative that gives hope predicated on trust, self-respect and honesty," he said.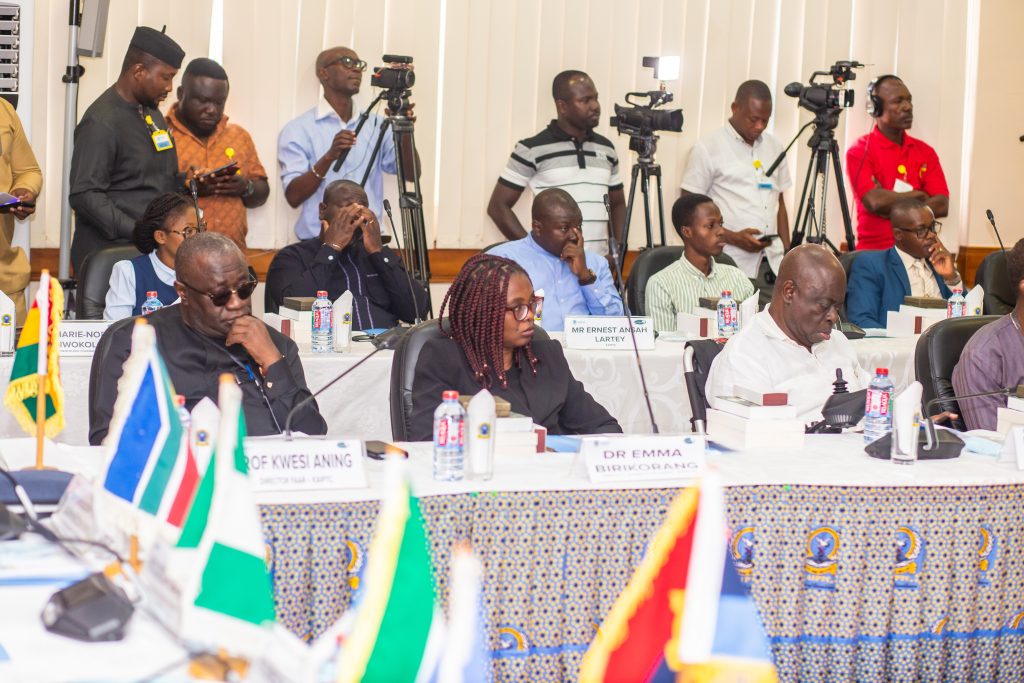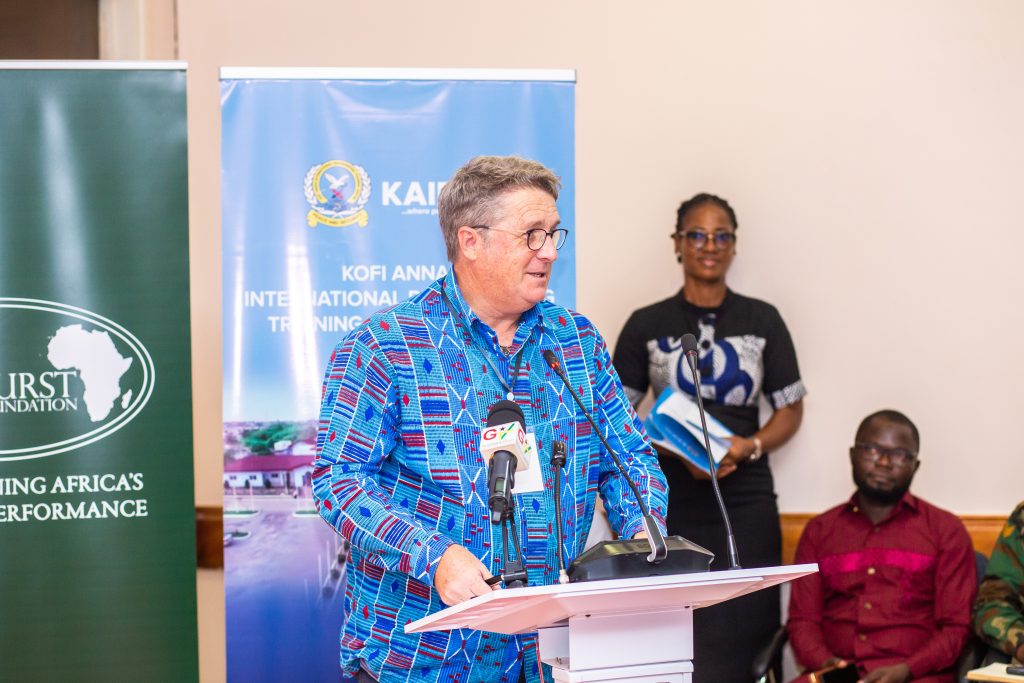 Major General Richard Addo Gyane, Commandant, KAIPTC said Africa especially sub-Saharan Africa had not kept pace with the volume of people entering its job market, adding that the resulting instability and threats to livelihood are already becoming apparent.
"Unemployment, social media connectivity, and radical ideologies could prove a potent and volatile security and political mix," he said
Maj. Gen. Gyane expressed profound gratitude to the Brenthurst Foundation for proposing the meeting and expressed hope that the initiative would serve as a catalyst to bring better relations between the Foundation and the KAIPTC.