13th March, 2022: The Women, Peace and Security Institute (WPSI) of the Kofi Annan International Peacekeeping Training Centre (KAIPTC)  jointly marked  International Women's Day 2023 with the Ghana Armed Forces (GAF) and the Canadian High Commission to celebrate the efforts and achievements of women in the Armed Forces and to showcase the GAF's transformational gender mainstreaming agenda.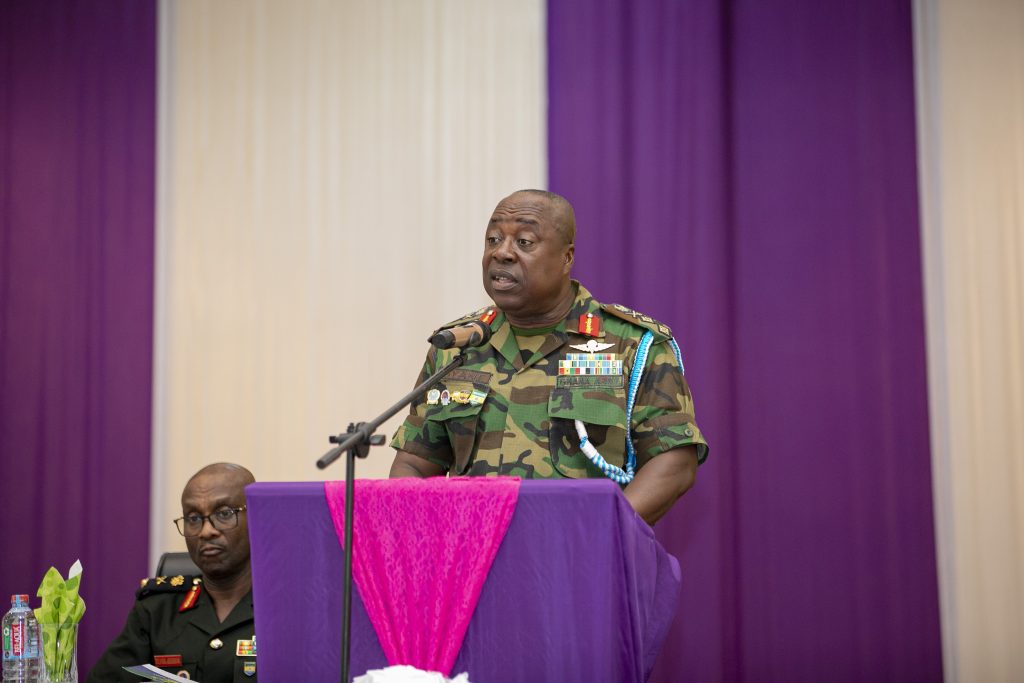 The event took place in the Burma hall at Burma Camp under the theme, "Enhancing GAF's Innovative Gender Equity Strides for an Inclusive Force". The Gender Policy Advisor to the Chief of the Defence Staff of the GAF, Capt. GN Veronica Arhin noted that over the past decades, the Military High Command has made progress in gender mainstreaming, equality and equity in recruitment, enlistment as well as retention in the Ghana Armed Forces.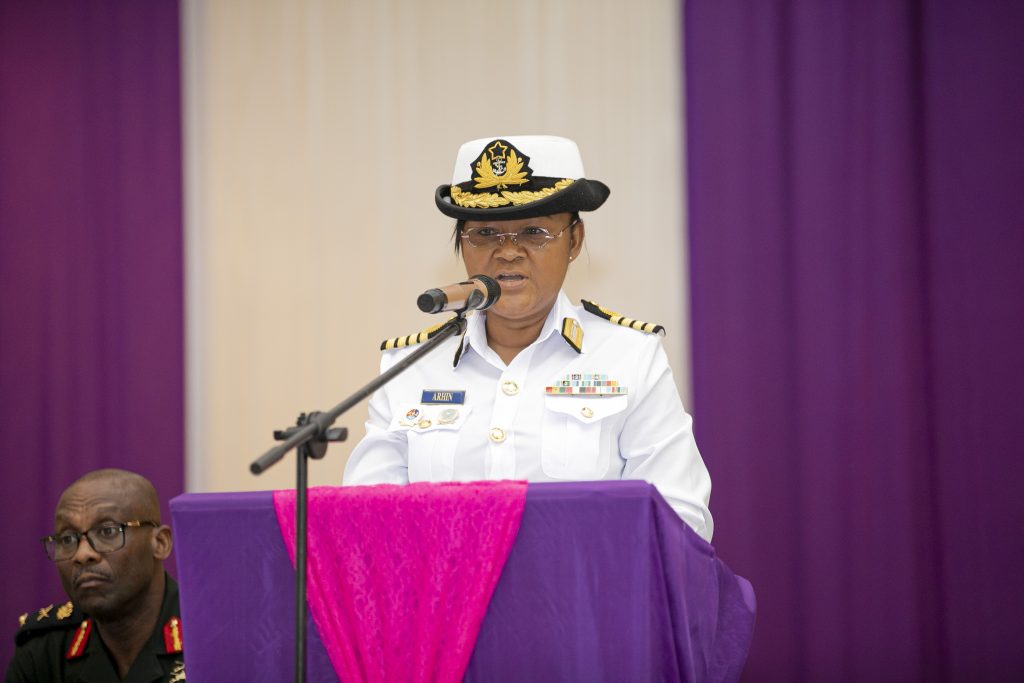 She noted that gender mainstreaming requires that "we take into consideration the needs of males and females in all activities including operational, administrational, logistics and give equal opportunities, adding that "in a male-dominated institution, it is important to focus a little more on the female personnel to bring them at par to their male counterpart to ensure that no sex is marginalized or discriminated".
Giving his goodwill message at the event, Maj Gen Richard Addo Gyane, Commandant of KAIPTC observed that the IWD 2023 theme on embracing equity resonates with the Centre. He explained that, under Pillar three (3) of the Centre's current strategic plan, KAIPTC has been actively working, both as a lead implementer and in conjunction with Partners to strengthen the voice, meaningful participation and contributions of women whiles advocating for equitable resources and opportunities for them. He said KAIPTC places great premium on the inclusion of women in peace and security processes, hence, the collaboration with the GAF to celebrate IWD 2023 is testament to years of fruitful cooperation.  Further emphasizing the partnership between the two institutions, Gen Addo Gyane shared that the WPSI of KAIPTC, has over the years, worked with the GAF to undertake research, and generally provided technical assistance towards its institutional advancement. He added that currently WPSI, with funding from Global Affairs Canada, is implementing a project to enhance the capability of GAF to address barriers and gaps that hinder female personnel in peacekeeping, in response to the Measuring Opportunities for Women in Peace Operations (MOWIP) Report that identified barriers like eligible pool, gender roles, social exclusion and infrastructural deficits as inhibitors to women's deployment. This project forms part of the Elsie Initiative for Uniformed Women in Peace Operations, which aims at supporting increased deployment and active participation of women in peace support operations (PSO).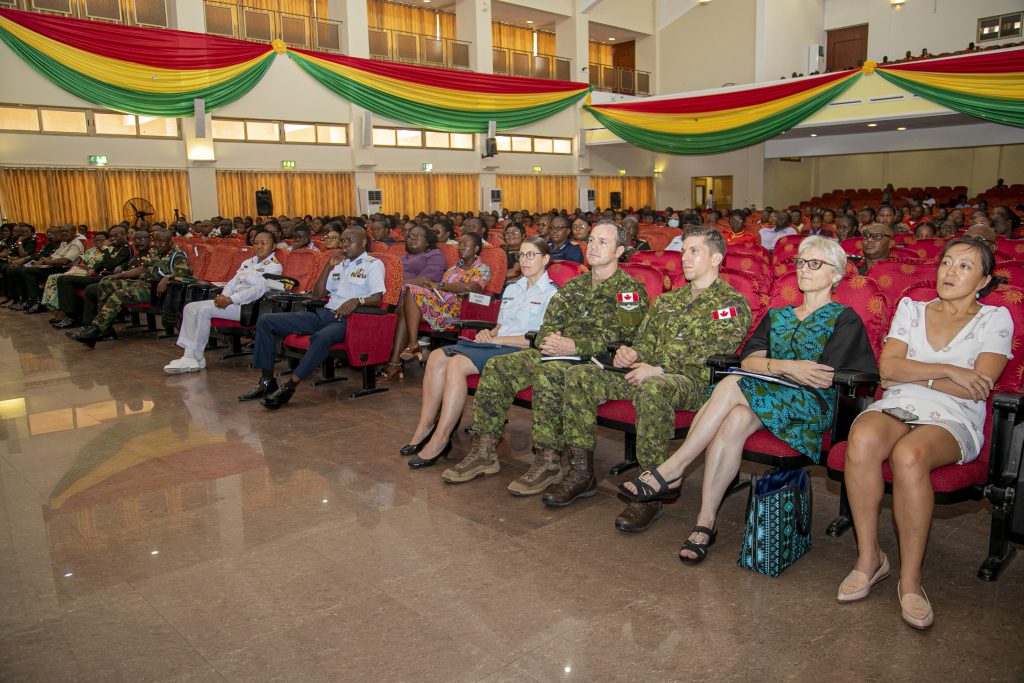 Maj Gen Richard Addo Gyane commended the GAF for its leadership and commitment to achieving the 7th highest contributor to UN peacekeeping missions by deploying 14.2 percent women in 2022, thus exceeding the UN's set target for the year.  He said, "the success of the GAF has placed Ghana on a high pedestal in global gender and peacekeeping conversations, flying high the flag of our beloved country".
The Canadian High Commissioner to Ghana, Her Excellency Martine Moreau, on her part,  said that, "Canada is committed to promoting gender equality and women's empowerment in all aspects of society including the defence and security sector, hence the birth of Elsie Initiative which aims at increasing the meaningful participation of military and police women in UN operations". She added that meaningful participation of women in all aspect means that "women are deployed to missions and are assigned to roles that correspond to their abilities, qualifications, experience and training unconstrained by gender stereotypes".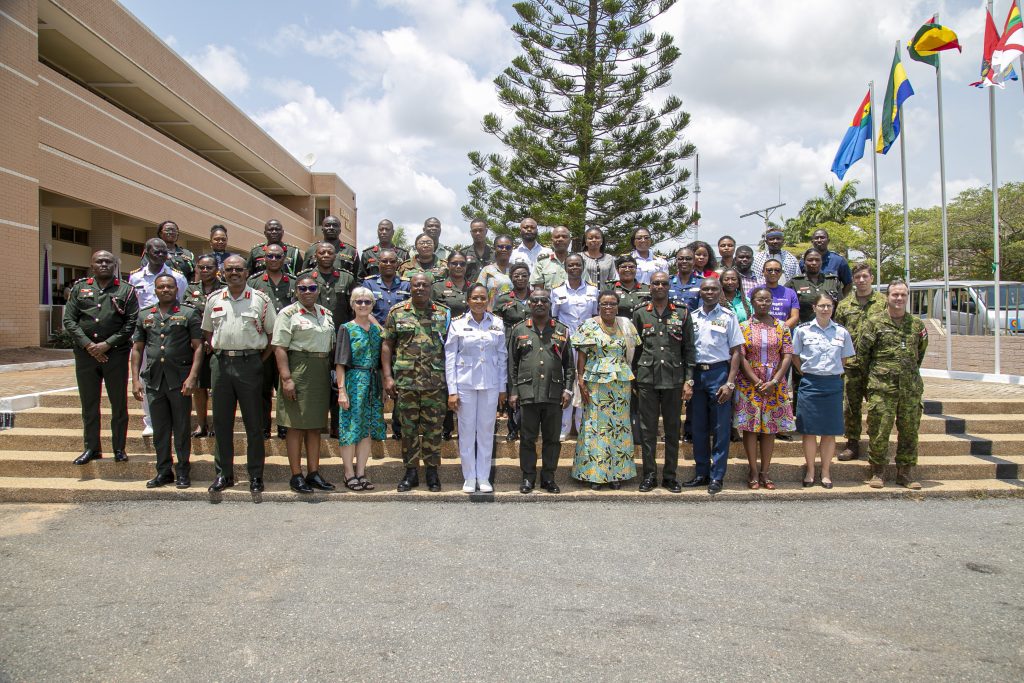 Maj Gen Nicholas Peter Andoh, the Chief of Staff at the GAF hinted that since the enlistment of the first female into the military in 1958, the GAF has promoted women into senior strategic decision-making positions. He said presently, the GAF consisted of about 18 per cent women, a figure above the UN gender parity effort of 10 per cent. He elaborated that through the Elsie Initiative Fund, GAF was undertaking projects such as a media campaign to engage potential female recruits and cadets, construction of 300-bed capacity accommodation for female recruits at the Army Recruit Training Centers at Shai Hills and Daboya Training Camp, among others, to increase female participation in PSO.
International Women's Day is a global event celebrated annually on March 8, and geared towards women rights and equal opportunities, and also raising awareness about the inequalities and discrimination women face in order to harness efforts and take action to drive gender parity.  The joint celebration this year aligns with the global theme to "Embrace Equity", and create an inclusive world that challenges gender stereotypes, calls out discrimination and draws attention to bias, especially against women.