The KAIPTC is an employer of choice and continues to re-invent itself to deliver valued services to its staff. As a dynamic institution, the KAIPTC provides real grounds to develop people who are pragmatic, innovative, focused and hardworking. Realizing our people's potential through training and career development is key to the way KAIPTC does business. Whether you're an accomplished professional or a promising new talent, you'll be challenged by the work at the KAIPTC, the people on the team, and the clients we serve. You will have a constant opportunity to learn, and your ideas will be welcomed in an atmosphere of collaboration and teamwork.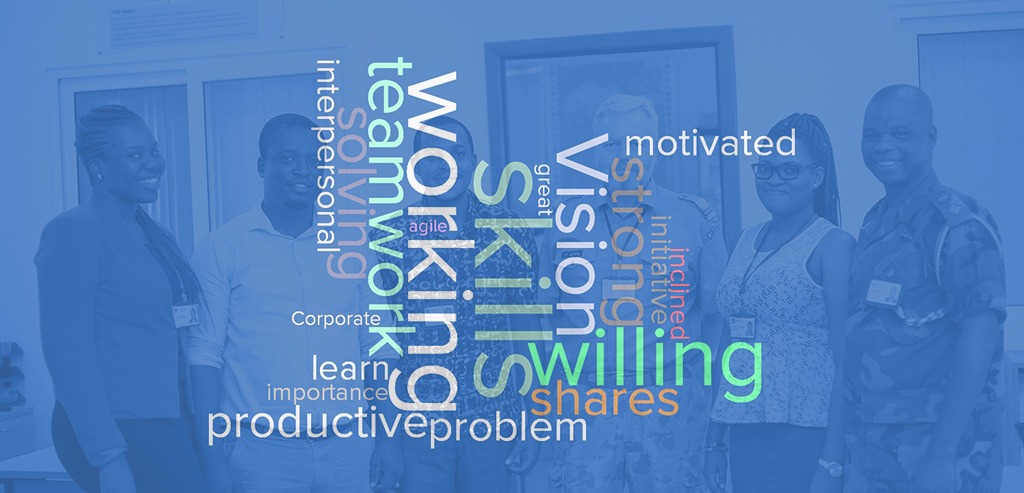 The KAIPTC is committed to a culture of diversity and inclusion, which is key to providing quality services to our clients as well as providing a respectful and an all-encompassing work environment. We believe that by embracing diversity, which includes but not limited to age, culture, religious beliefs, sexual orientation, gender, race and physical abilities, we create a more positive professional environment that seeks to provide an enhanced and enriched work experience for our employees, clients and other stakeholders.
We attract and retain qualified, experienced and competent employees in the industry through our merit driven recruitment policy, which places a high premium on ensuring vacancies are filled by the best suited and most talented for the job. The KAIPTC is a people oriented organisation and an equal opportunity employer.  Each employee belongs to the KAIPTC family reflecting the warmth and respect we give to each other.
Who is a KAIPTC person?
A KAIPTC person is a staff of the Centre with the following qualities:
Understands and shares the Corporate Vision;
Is hard-working and productive;
Is agile and willing to learn on the job;
Has strong problem-solving skills;
Is self-motivated with great interpersonal skills;
Is initiative inclined; and
Understands the importance of teamwork.
Jobs openings announcement are posted on this website.
INTERNSHIP AND ATTACHMENT OPPORTUNITIES
KAIPTC offers internship/attachment to undergraduates, graduates and post-graduates from Ghana and abroad. KAIPTC acknowledges attachment/internship programmes as one of the tools to fulfil its Corporate Social Responsibility endeavors. KAIPTC ensures that interns are provided with the requisite support to make their stay comfortable and beneficial.
See Internship and External Scholars Programme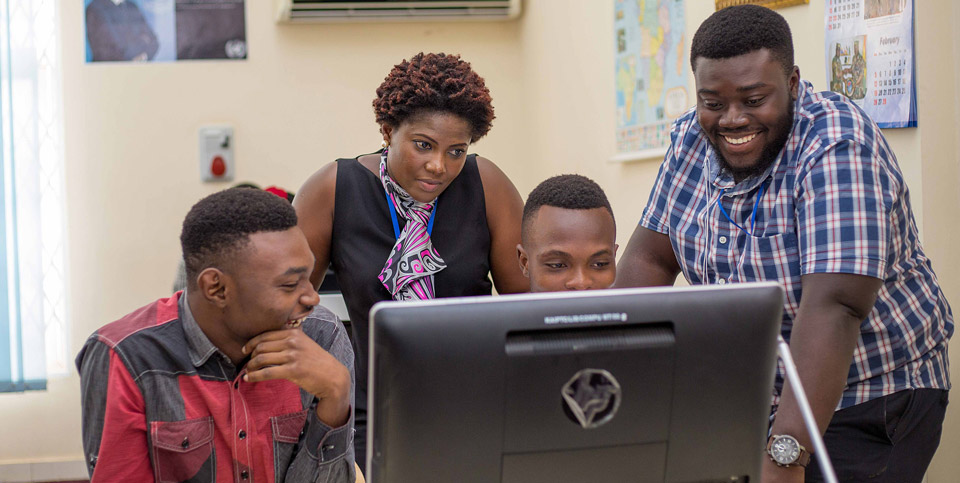 Our internship/attachment opportunities provide individuals with the prospect of working with a diverse and talented group of people who enthusiastically share their wealth of industrial experience and exposure, to help interns develop their business and life-skills – an overall experience that positively impacts people, no matter their chosen career paths.
KAIPTC provides letters of reference or certificate of service upon the successful completion of the internship or attachments.
Eligibility criteria will apply.  Our business hours are from 8:00am to 4:30 pm, Monday to Friday every week. For more information contact hr@kaiptc.org