KAIPTC rolls out Africa's first ever course on Mental Health for PSO personnel
Accra, March 2021: Peacekeeping missions are meant to restore peace in countries ravaged by conflicts, but personnel involved in such ventures are often left with deep psychological scars. It is these unseen wounds that the Kofi Annan International Peacekeeping Centre (KAIPTC) wants to heal as it partners the German Government to roll out a pilot course in Mental Health and Psychosocial Support (MHPSS).
The aim of the Course is to equip military, police and civilian staff officers operating in high intensity Peace Support Operations and Humanitarian Assistance Missions with the foundational individual and collective well-being and resilience factors essential to the overall development, maintenance and sustenance of a peace culture.
Addressing participants at the opening ceremony of the one-week course, the Deputy Commandant of KAIPTC, Air Commodore George Arko-Dadzie, stated that the course is meant to fill a telling gap as research suggests that Peace Support Operations (PSO) and Humanitarian Assistance (HA) Personnel participating in peacekeeping missions in conflict-affected countries around the world, who witness the horrors of war, are at the mercy of psychological impact of their experiences.
To find the antidote, he said the "KAIPTC embarked on a consultative process through a learning, design and development (LDD) workshop to construct a uniquely tailored training curriculum on MHPSS for PSO personnel. The workshop was held in September last year (2020) and we are now ready to roll out the pilot course."
"This demanding one-week Course will give you the opportunity to bring your skills, expertise and best practices to bear, and we expect your feedback on all aspects of the course to enable us review this course as required for future participants," he told the participants drawn from across Africa.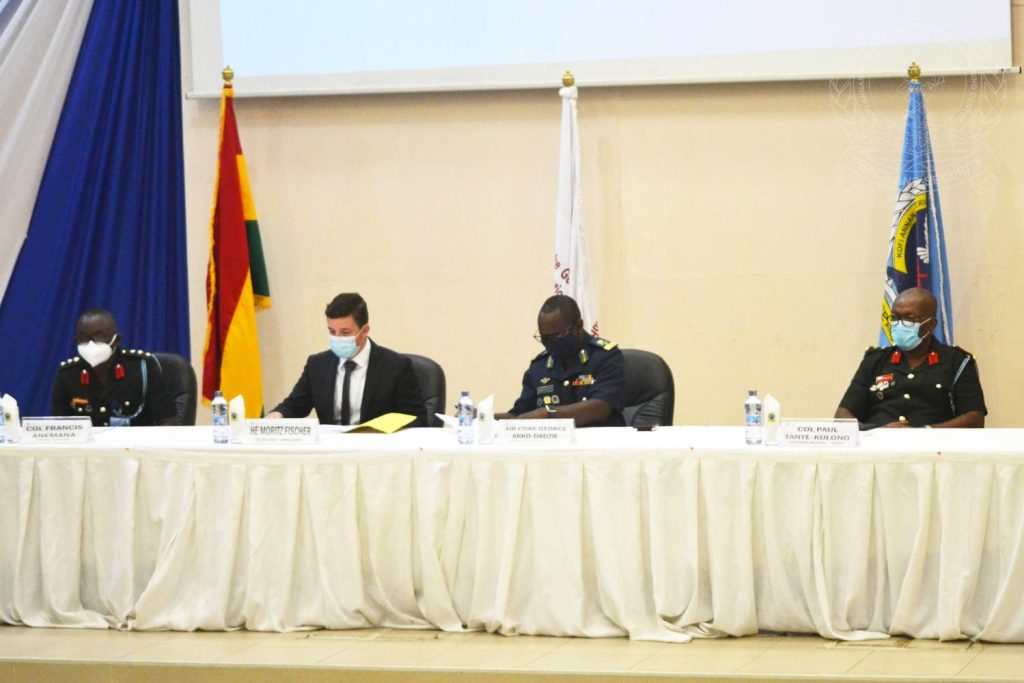 Air Commodore Arko-Dadzie expressed appreciation to the GIZ for its continued support to the Centre and sponsoring the development of the course.
For his part, the Political Attache of the German Embassy, Mr. Mortiz Fischer, noted that beyond the crippling effect armed conflicts and humanitarian crises have on a country's infrastructure, the burden on the affected people's psychological and social well-being can be equally huge and significant.
"A failure to recognize and deal with psychological suffering at the individual and collective level has a negative and lasting impact on social cohesion and economic productivity within societies," he said.
While acknowledging that basic mental health and psychosocial support could be the panacea, he also observed that insufficient attention was being paid to psychological and psycho-social impact of violent conflicts and the extent to which it affects personnel on peacekeeping missions.
He was, however, quick to add that the course addresses the overwhelming interest articulated by various stakeholders from civilians, police and military for a training programme that focuses on mental health and psychosocial support.
The course comes on the heels of a baseline study jointly undertaken by KAIPTC and the GIZ Support Programme to the KAIPTC which pointed to important new evidence on the need for Mental Health and Psychosocial Support (MHPSS) training for PSO and HA personnel. PSO and HA personnel who were interviewed for the study spoke at length about the stressors faced before, during and after deployment. Asked whether they had experienced psychological problems as a result of the work that they do, more than half of respondents said they had, citing anxiety, feeling powerless and not enjoying activities they used to enjoy. Deployment-related stress originates from a multitude of sources. These include leaving behind friends and family to the uncertainty of the new environment and it's often hostile climatic and political context and the challenges related to being confined to a space with the same people for extended periods of time.
Meanwhile, a 2016 report of the UN Secretary General on the safety and Security of peace support operations and humanitarian personnel indicates that these personnel face the risk of suffering from primary or secondary traumatic stress because of violent attacks and other traumatic events experienced during deployment.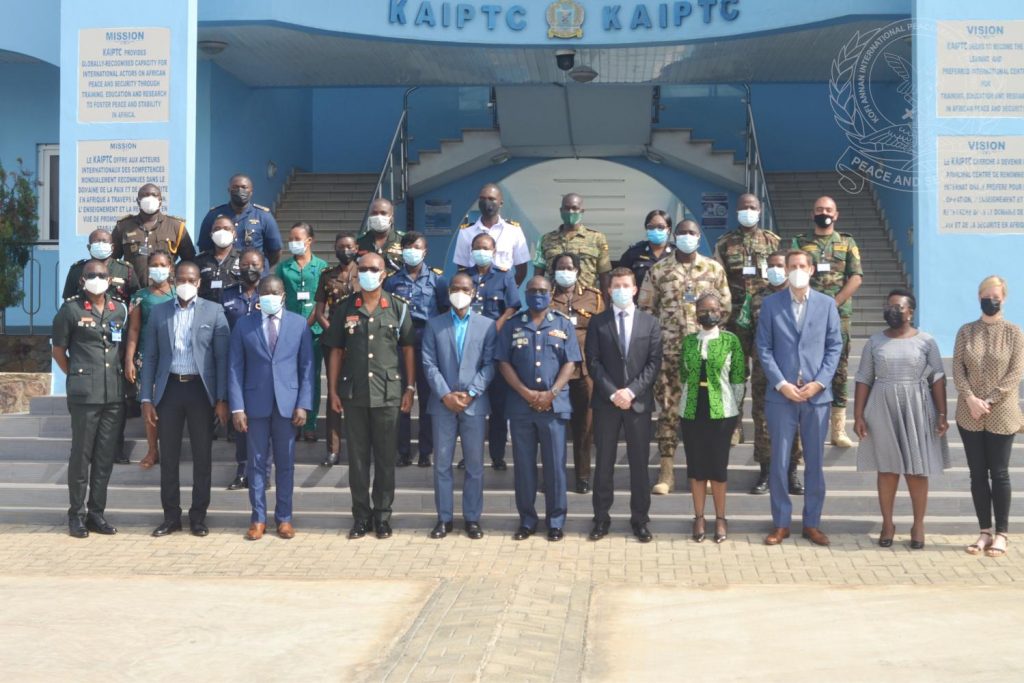 ---
For further information, please contact the Corporate Affairs Unit of the Kofi Annan International Peacekeeping Training Centre (KAIPTC) on +233 302 718200 ext 1104/1203. You can find the KAIPTC on Facebook, Twitter and Youtube as: @Kaiptcgh and on instagram @Kaiptc. You can further find out more about the KAIPTC on our website: www.kaiptc.org.
About the Kofi Annan International Peacekeeping Training Centre:
The Ghana Ministry of Defence (MoD) established the Kofi Annan International Peacekeeping Training Centre (KAIPTC) in 1998 and commissioned it in 2004. The purpose was to build upon and share Ghana's five decades of internationally acclaimed experience and competence in peace operations with other states in the Economic Community of West African States (ECOWAS) region and the rest of Africa. This was in recognition of the need for training military, police and civilian men and women to meet the changing demands of multidimensional peace operations. The Centre is one of the three (3) Peacekeeping Training Centres of Excellence mandated by the ECOWAS to offer training in peacekeeping and peace support operations (PSO) in Africa.
The Centre delivers training courses in three thematic areas; Peace Support Operations, Conflict Management and Peace and Security Studies and also runs Masters and PhD programmes in same. The KAIPTC has a world-class research department that undertakes research in the thematic areas in Peace and Security. Located in Accra, Ghana, the KAIPTC is an internationally recognized institution and has to date trained and tutored over 21, 496 participants and students since its inception.
KAIPTC is a gender-sensitive organization and committed to gender equality. Following the launch of its gender policy in 2014, the Centre has mainstreamed gender into its policies and programmes, and integrates same in its focal areas, namely training, research and postgraduate education. The Centre has developed a Sexual Harassment policy and fully oriented employees on same. It has also provided a Nursing and Childcare Centre and instituted a paternity leave policy, all with the aim to create a conducive work environment at KAIPTC.