The 10th of October 2022 saw the opening ceremony of the 34th session of the Joint Campaign Planning Course, funded by France in collaboration with the Kofi Annan International Peacekeeping Training Centre (KAIPTC).
The two-week course aims at enhancing the military component of regional peacekeeping operations by providing participants with comprehensive operational level tools and principles, to perform the steps of planning operation as part of conflict management.
During the opening ceremony, the Deputy Commandant of KAIPTC, Air Commodore George Arko-Dadzie said that in spite of the numerous interventions by regional bodies to curb conflicts in the sub-region, the conflict situation in Africa is still not so stable. He said that "in our region, crises are increasingly becoming complex and now require more extensive training that meets the framework of international peacekeeping missions. It is in this regard that, this continent needs to develop the skills of our military personnel to meet these challenges, whiles sustaining advocacy in the peacebuilding process".
He stated assuredly that the course will be a resounding success, considering the experienced pool of facilitators and the training methodology which include lectures, case-studies, small group work, exercises, brainstorming, peer learning and exchanges on lessons learnt from the field. He expressed gratitude to the Government of France for the consistent commitment and partnership with KAIPTC to help address critical security gaps in African peacekeeping.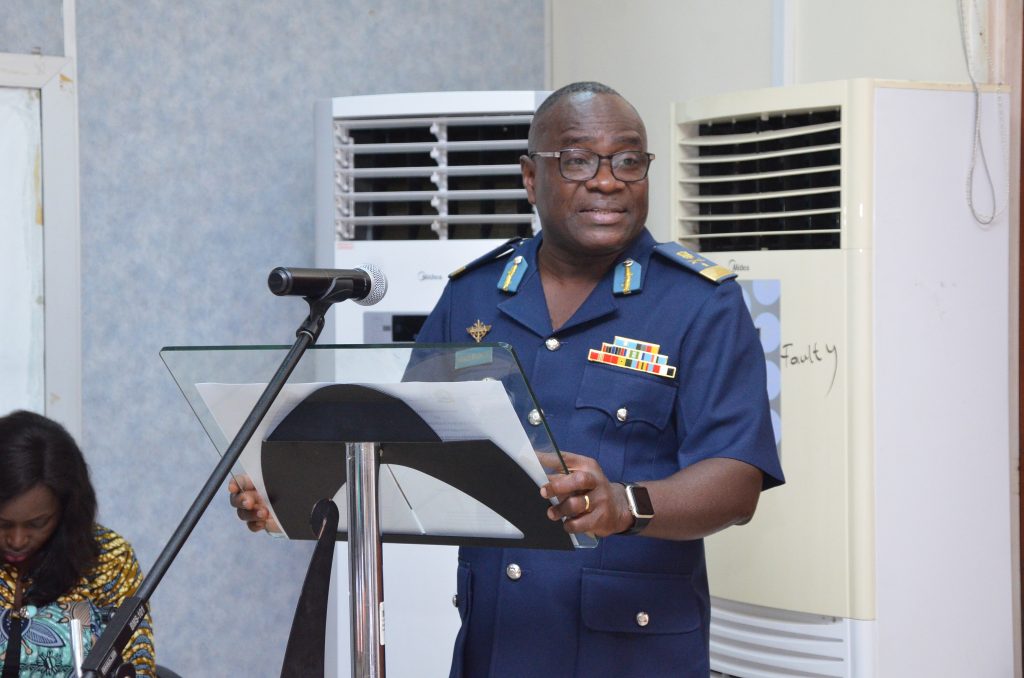 In his opening remarks, the French Charge d'Affaire Mr Raphael Malara touched on France's commitment, alongside its African partners, to curb the threats that destabilize many countries on the continent. He said, "Since 2003, France has supported the efforts of KAIPTC and participated in the training of ECOWAS and ECCAS officers". Addressing participants directly he said "the JCP course is organized with the view to training you in tactical thinking as part of the planning of your future operational commitments in the service of peacekeeping."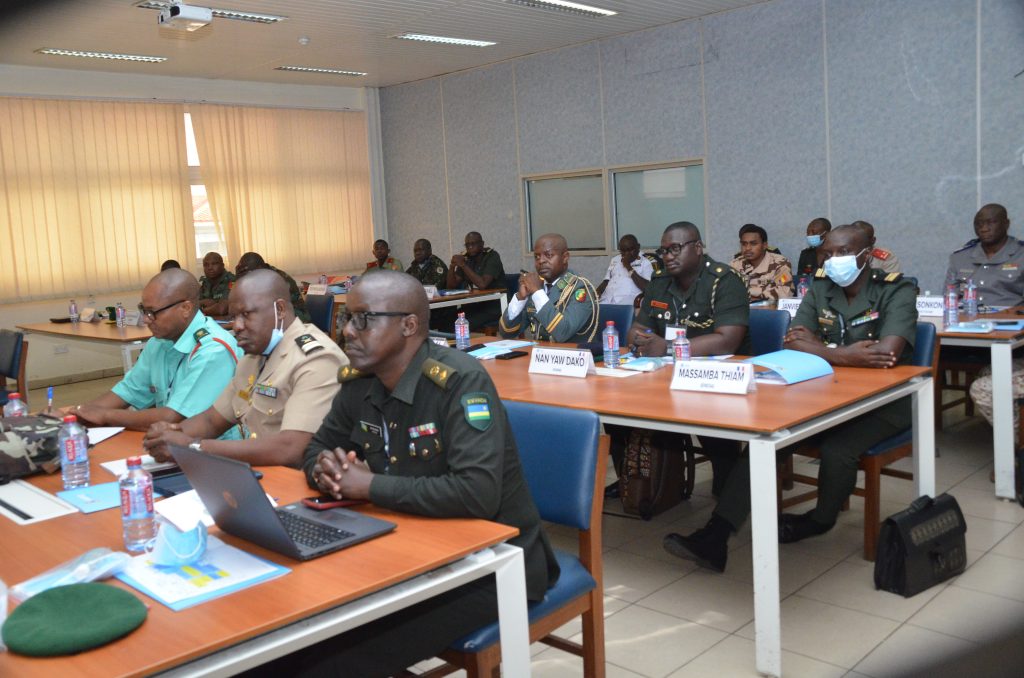 He indicated that the troops engaged in peacekeeping face multiple threats everyday with adversaries who are increasingly inventive and daring and above all resolutely offensive, therefore this new posture requires security forces to adapt their operational preparation tools in order to meet the new challenges. The JCP course thus seeks to improve the operational capabilities of each participant.
The course has 19 male military participants from 16 African countries in attendance.