Profile of Prof. Emmanuel Kwesi Aning, Director Faculty of Academic Affairs & Research (FAAR), KAIPTC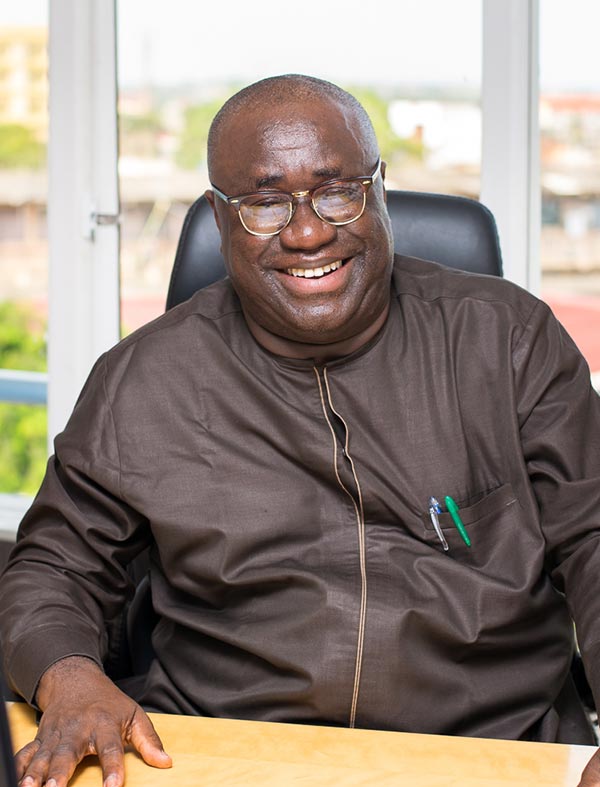 Prof. Kwesi Aning is the Director, Faculty of Academic Affairs & Research, Kofi Annan International Peacekeeping Training Centre, Ghana and Clinical Professor of Peacekeeping Practice at Kennesaw State University, Atlanta. He holds a doctorate in Political Science from the University of Copenhagen, Denmark in 1998 and a BA (Hons) in History from the University of Ghana in 1986. He has served with the African Union from 2005 to 2007 as the first continental Expert on the Common African Defence and Security Policy (CADSP) and Counter-terrorism located in Addis Ababa, Ethiopia with responsibility for the African Centre for the Study and Research on Terrorism (ACSRT). Subsequently, he served as a senior consultant to the Department of Political Affairs (DPA) of the UN in New York and wrote a Secretary-General's Report for the Security Council on 'The relationship between the UN and regional Organisations especially the African Union' in 2008.
Furthermore, he serves on the World Economic Forum's (WEF) Council on Conflict Prevention. In 2006, he was appointed as the first independent evaluator of the UN's Global Programme on Strengthening the Legal Regime against Terrorism. In 2014, he again wrote (together with Peter Allen) the second evaluation report on the UN's Global Report. In 2015, he was appointed by the UN Secretary General to serve as a member of his Advisory Group to the Peacebuilding Fund.
Prof. Aning has over 150 publications to his credit including books, book chapters, journal articles and policy briefs. His recent post 2014 publications include:
2015 Africa in Global International Relations - Emerging approaches to theory and practice by Amitav Acharya, Paul-Henri Bischoff, Kwesi Aning (London: Routledge); 2016. 'Das sicherheitsdilemma in Westafrika', Welt Trends, No.111, January with M. Abdallah;
2016 'African Agency in R2P: Interventions by African Union and ECOWAS in Mali, Cote d'Ivoire and Libya' in International Studies Review, Vol. 19, No. 2 with Fiifi Edu-Afful.