(17 th November, 2023) Accra, Ghana: The Commandant of the Kofi Annan International Peacekeeping Training Centre (KAIPTC), Major General Richard Addo Gyane, says the spread of violent extremism from the Sahel Region is "disturbing" and requires immediate attention and concerted efforts.
"It is quite concerning, that in close to two decades, from 2007 to 2023, we have witnessed an alarming surge in the activities of terrorist in the Sahel," the Commandant said.
The Commandant said these in a speech read on his behalf by Prof. Kwesi Aning, Director, Faculty of Academic Affairs and Research at the opening of a course on "Preventing Violent Extremism, Radicalization, and Small Arms Proliferation in the
Sahel and Adjoining Coastal States in West Africa"
The course is part of an ongoing project aimed at enhancing knowledge and fostering information-sharing among security personnel and civil society actors in the fight against terrorism, violent extremism, and the proliferation of small arms in seven West African nations: Benin, Togo, Ghana, Cote d'Ivoire, Niger, Mali, and Burkina Faso.
In 2007, the Sahel region accounted for just one per cent of the global death toll due to terrorism but in 2023, the figure increased to a staggering 43 per cent. Major General Gyane said the exponential increase was nothing short of a crisis as the Sahel had now become the epicentre of global terrorism, adding that the shift in the epicentre of terrorism was particularly striking considering the historical hotspots.
Maj Gen Gyane, said the repercussions of the violent activities was not confined to the Sahel alone as the ripple effects had reached littoral countries, including Cote d'Ivoire, Benin, and Togo. There were growing concerns about its potential to further expand into Ghana, underscoring the urgent need for collaborative, regional efforts to address the root causes and consequences of violent extremism and terrorism.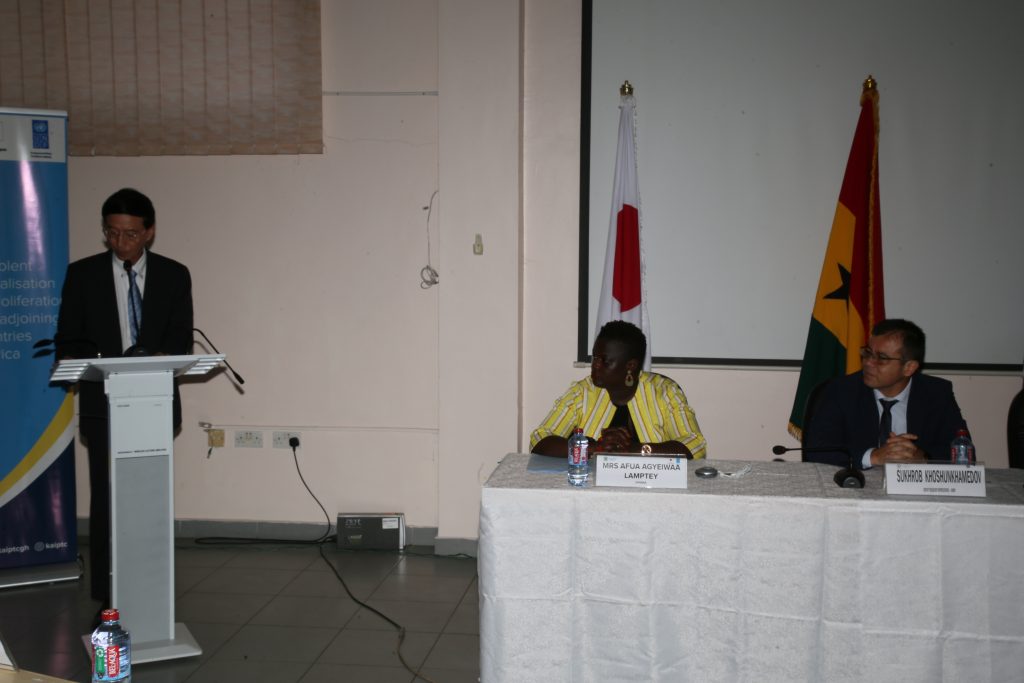 Speaking at the same programme, the Japanese Ambassador to Ghana, Mr Hisanobu Mochizuki, said the security challenges in the sub-region were causing enormous destruction to human lives and eroding socio-economic gains of affected countries. He mentioned that substantial efforts are necessary to address the fundamental causes of insecurity in the Sahel and adjoining coastal countries in
order to safeguard civilians and further human and economic progress. The ambassador pledged Japan's continued financial support to efforts aimed at curbing terrorism, violent extremism, and the proliferation of small arms in West Africa.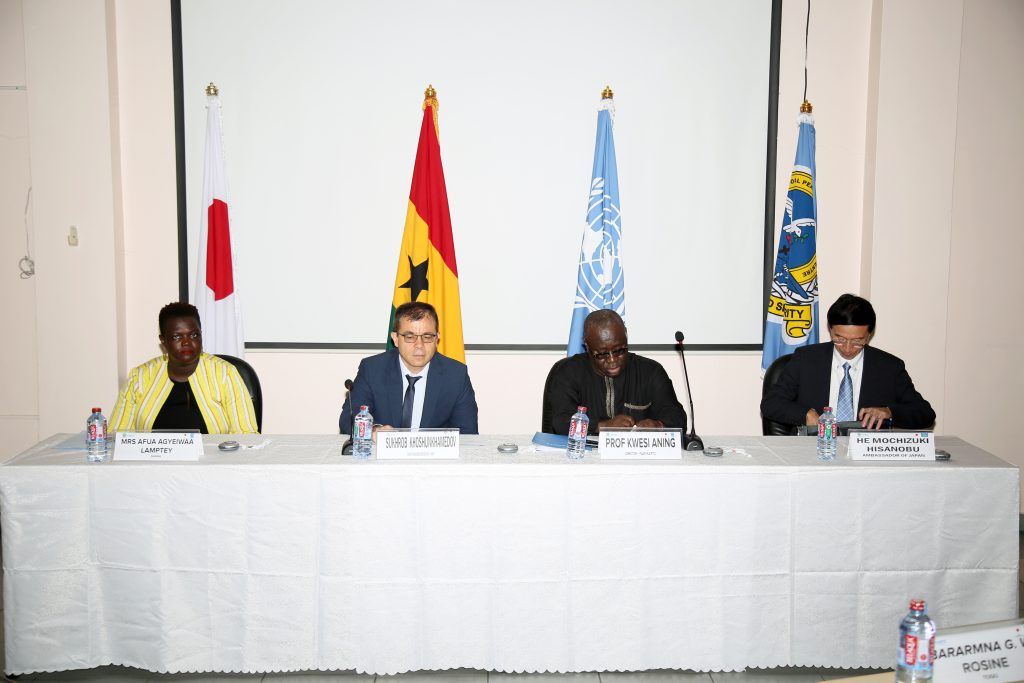 Present at the opening was Mr Sukhrob Khoshmukhamedov, United Nations Development Programme (UNDP) Deputy Resident Representative who indicated the commitment of the UNDP to build skills of both security forces and non-state actors to promote peace, sustain social cohesion and prevent the spread of violent extremism.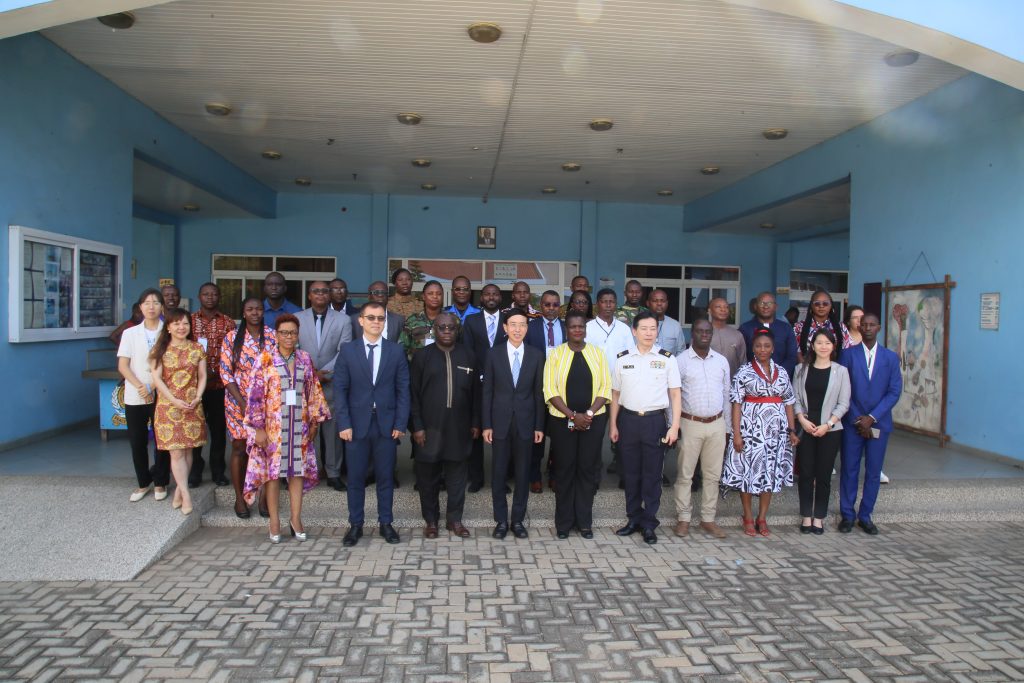 The UNDP's Deputy Resident Representative called for more effective collaborations and partnerships across borders to effectively deal with the root causes of terrorism and stamp out the double threats of violent extremism and small arms proliferation.