Major General Richard Addo Gyane, Commandant, Kofi Annan International Peacekeeping Training Centre (KAIPTC), says an effective approach to eliminating Gender-Based Violence (GBV) will be to re-examine approaches and adopt appropriate strategies to strengthen the capacity of local actors to engage in strong advocacy and education at the community level.
He said eliminating GBV violence was a complex challenge that required sustained and concerted efforts at individual, community, institutional, and societal levels.
Research conducted by the Women, Youth, Peace and Security Institute in 2020 revealed that the high rate of gender-based violence in West Africa, particularly at the community level, was due to factors such as lack of capacity of local actors, low conviction rates, lack of evidence, lack of resources and ineffective investigative strategies, among others.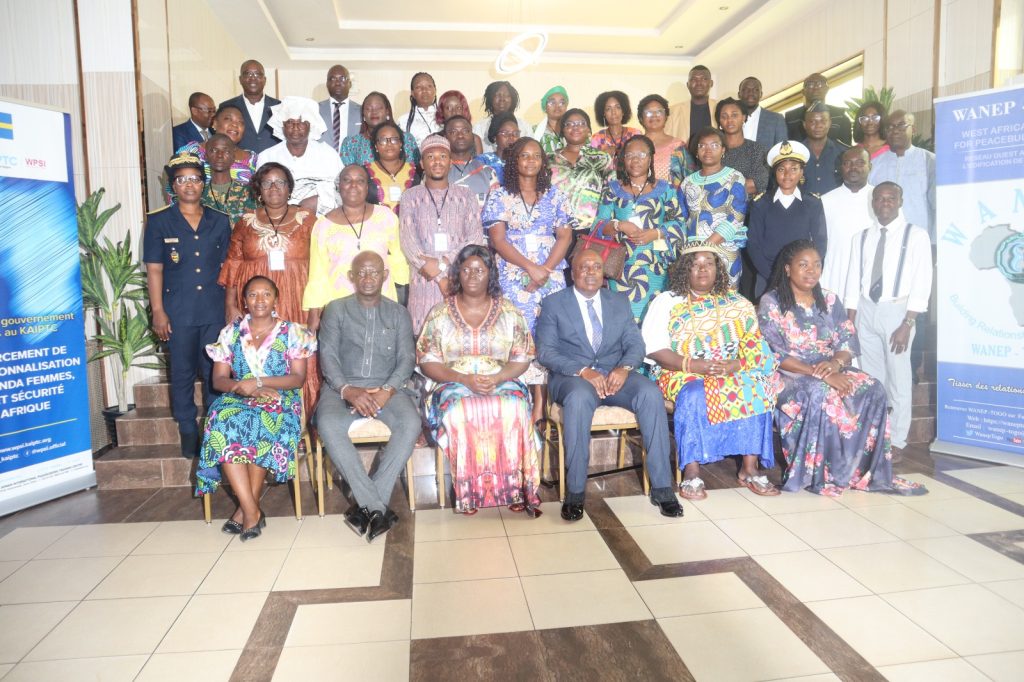 Therefore, Maj Gen Gyane, speaking at a five-day training workshop to build local capacities to prevent and respond to GBV in Togo said, fostering of collaboration among government agencies, civil society organizations, law enforcement, healthcare providers, and community leaders would tackle GBV comprehensively.
"Also, remember that gender-based violence is a complex problem and its resolution often requires multifaceted approaches involving legal reforms, policy changes, education, awareness campaigns and support for survivors," he said.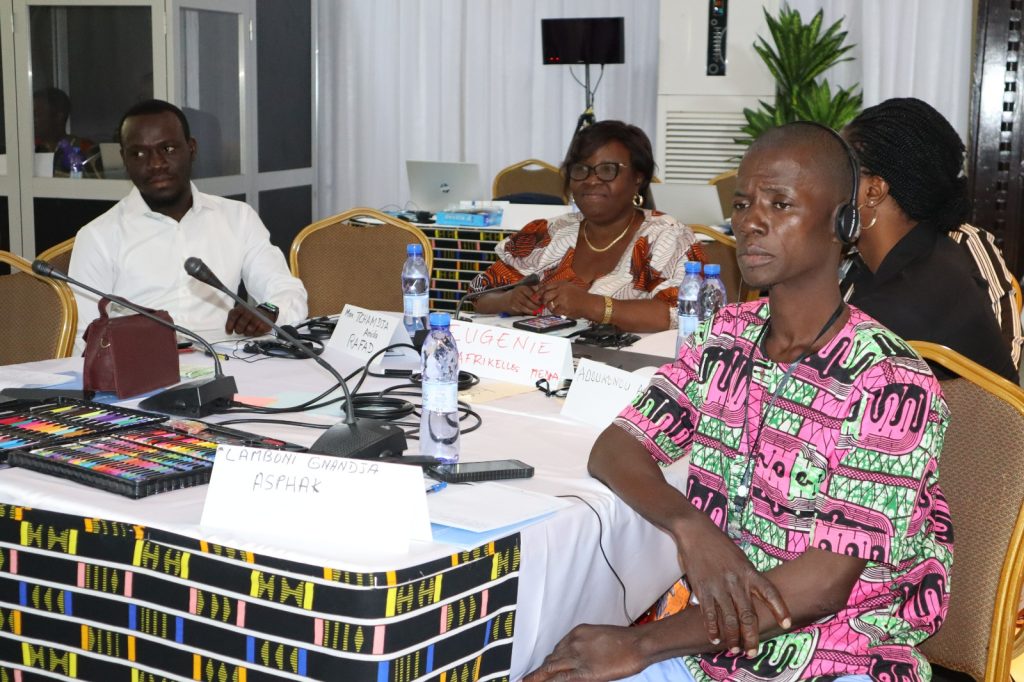 The training programme was funded under the Government of Norway funded project; "Promoting Peace and Security in Africa to Achieving the Sustainable Development Goals".
The training program, co-organized by the West Africa Network for Peacebuilding (WANEP-Togo), in Lomé Togo, was on the theme: "Strengthening the capacities of local actors in the prevention and fight against GBV in Togo."
The Women, Peace and Security (WPS) Agenda recognizes that women and girls are the most vulnerable who suffer all forms of Sexual and Gender-Based Violence (SGBV) in conflict and post conflict situations.
Over the years, Gender-Based Violence (GBV) continues to be prevalent in most African countries.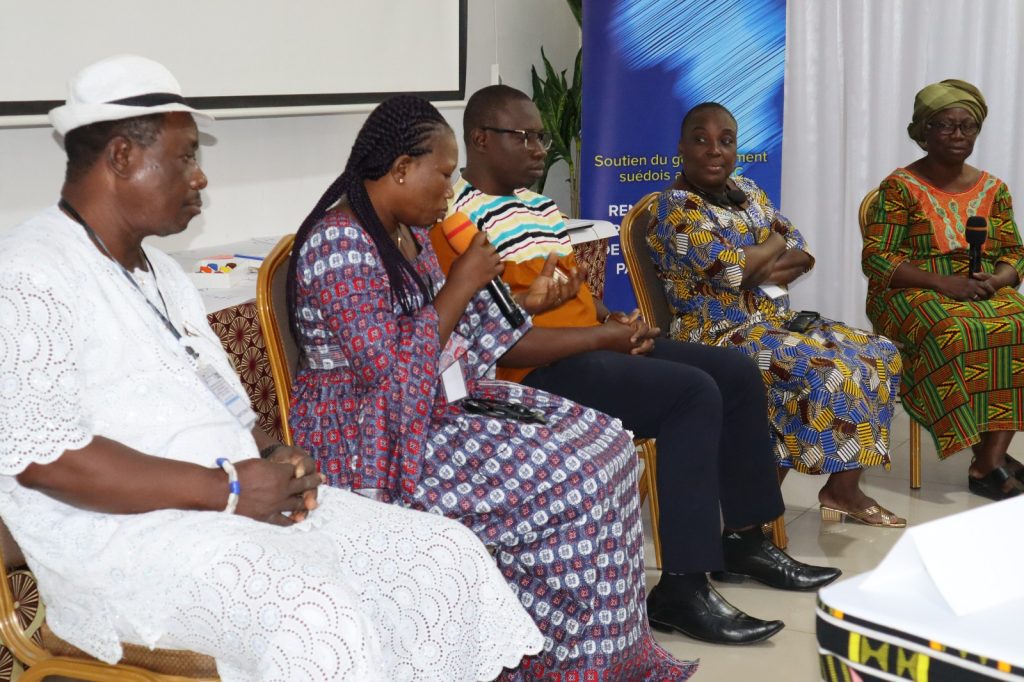 The Convention on the Elimination of All forms of Violence (CEDAW), United Nations Security Council Resolution (UNSCR) 1325 and 1820 among others are frameworks adopted to combat these inhuman acts perpetrated mostly against women and girls.
The training follows a survey undertaken by the KAIPTC through its Women, Youth Peace and Security Institute (WYPSI), rolled out with the objective to have a better understanding of GBV in selected African countries.
Therefore, among other objectives, the training programme equipped key local actors with requisite knowledge and skills set to effectively prevent and respond to GBV.
Also, it equipped key local actors with an understanding of the technicalities to effectively investigate cases of GBV to ensure that adequate evidence-based information is made available for victims/survivors to receive deserved justice.
Maj Gen Gyane noted that despite the existence of frameworks and the establishment of the Office of the Special Representative on Sexual Violence in Conflict by the United Nations Security Council in 2009, conflicts in Africa were continually characterized by various forms of gender-based violence, with rape being the most predominant of these acts.
"Conflicts in Somalia, Liberia, Rwanda, Democratic Republic of Congo, Burundi, South Sudan, Ivory Coast, Nigeria and the Central African Republic, among others, have recorded many cases of GBV, mainly perpetrated against women and girls," he said.
However, he Commandant stated that "just as in war and conflict situations, gender-based violence also occurs in peacetime" and that case of gender-based violence had been recorded in Ghana and Togo, although those countries were neither at war nor in conflict.
Madam Adjovi Lolonyo Apedoh-Anakoma, Togo's Minister of Social Action, Promotion of Women and Literacy, whose speech was read on her behalf said, Gender-based violence was a global phenomenon that affected all societies regardless of their level of development, degree of economic stability, culture, and religion.
That, she said, required effective collaboration across sectors and levels of society to make significant strides towards ending GBV and creating a safer society for all.
Madam Da-do Yram Pyalo, National Coordinator, WANEP-Togo said, Gender-Based Violence remained a major challenge affecting the enjoyment of human rights, more specifically those of women, requiring critical steps to be taken to stop the abuse of women and girls.
She said GBV infringed upon some of the most fundamental human rights, such as the right to life, liberty, and security of victims which deprived them of their dignity.
Madam Pyalo reiterated the need for a comprehensive and intersectional approach that involved governments, civil society organizations, communities, and individuals to nip the phenomenon in the bud.