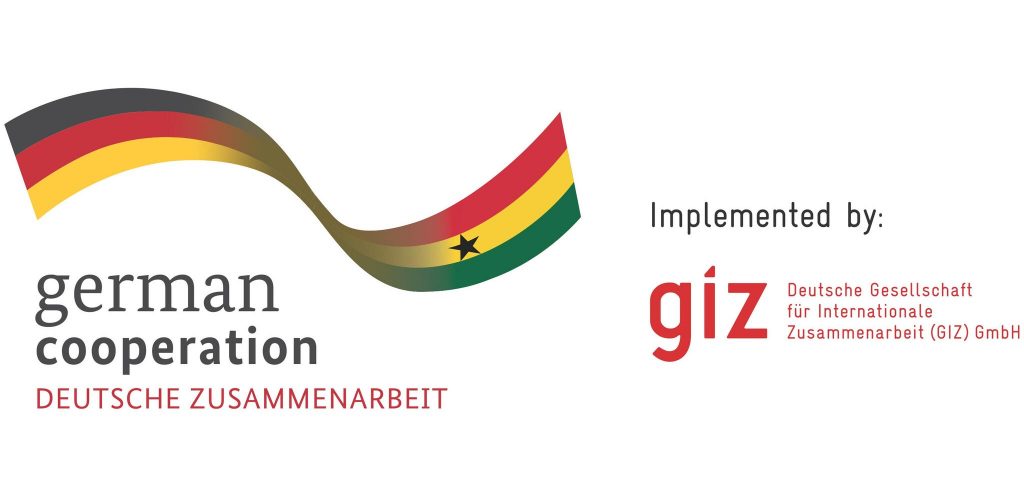 KAIPTC-WPSI and GIZ rolls out second phase of Leadership Programme for African Women working in Peace and Security
12th May, 2020: After successfully completing its maiden two-week training dubbed "Inspiring African Women's Leadership in Peace and Security programme (IAWL – PS)" at the Kofi Annan International Peacekeeping Training Centre (KAIPTC) in November 2019, 16 middle-level women participated in a webinar, which formed part of the second phase of the leadership development programme.
The webinar was on the theme: "Gender Mainstreaming through Digital Networking and Campaigning", and it sought to provide knowledge and skills for participants to increase their influence in the digital space as they implement gender mainstreaming initiatives. Specifically, the session sought to guide the participants on how to develop and maintain a professional presence on social media and how they could create and manage digital advocacy campaigns, to mention a few.
The participants were drawn from the police, military, governmental departments and grassroots civil society organizations, are from 11 African countries – Cameroon, Gambia, Ghana, Kenya, Liberia, Malawi, Mali, Nigeria, Uganda, Zambia and Zimbabwe.
Iroanya Chidinma Mini, a Nigerian participant in the maiden leadership session, shared her awesome experience: "I have been privileged to attend several other courses but I never had one as rewarding as this. Right from the topics, to the mode of learning, to the facilitators and the training ground was excellent. The impact of this course will be everlasting in my life and career. It is a life-changing process that just happened to me. Thanks so much".
The IAWL-PS programme is an offspring of the KIAPTC Women Support Schemewhich is facilitated by the Women, Peace and Security Institute (WPSI) of KAIPTC, with financial support from the German Government through GIZ. The goal of the programme is to provide fully sponsored leadership development opportunities for mid-career women working in the peace and security sectors – to enhance their leadership capacities, influence and support in promoting the Women, Peace and Security (WPS) agenda across Africa. The programme aims at establishing a network of women leaders who will be positioned to take up senior leadership positions in the peace and security environment and promote the WPS agenda.
The year-long programme (2019-2020) comprises a leadership training course, coaching sessions, webinar sessions and a mentorship training programme.
#
For further information, please contact the Corporate Affairs Unit of the Kofi Annan International Peacekeeping Training Centre (KAIPTC) on +233302-718200 ext 1104/1203 or +233 550 303030. You can find the KAIPTC on Facebook and twitter as: @Kaiptcgh. You can further find out more about the KAIPTC on our website: www.kaiptc.org.
---
About the Kofi Annan International Peacekeeping Training Centre:
The Ghana Ministry of Defence (MoD) established the Kofi Annan International Peacekeeping Training Centre (KAIPTC) in 1998 and commissioned it in 2004. The purpose was to build upon and share Ghana's five decades of internationally acclaimed experience and competence in peace operations with other states in the Economic Community of West African States (ECOWAS) region and the rest of Africa. This was in recognition of the need for training military, police and civilian men and women to meet the changing demands of multidimensional peace operations. The Centre is one of the three (3) Peacekeeping Training Centres of Excellence mandated by the ECOWAS to offer training in peacekeeping and peace support operations (PSO) in Africa.
The Centre delivers training courses in three thematic areas; Peace Support Operations, Conflict Management and Peace and Security Studies and also runs Masters and PhD programmes in same. The KAIPTC has a world-class research department that undertakes research in the thematic areas in Peace and Security. Located in Accra, Ghana, the KAIPTC is an internationally recognized institution and has to date trained and tutored over 21, 496 participants and students since its inception.
KAIPTC is a gender-sensitive organization and committed to gender equality. Following the launch of its gender policy in 2014, the Centre has mainstreamed gender into its policies and programmes, and integrates same in its focal areas, namely training, research and postgraduate education. The Centre has developed a Sexual Harassment policy and fully oriented employees on same. It has also provided a Nursing and Childcare Centre and instituted a paternity leave policy, all with the aim to create a conducive work environment at KAIPTC.