KAIPTC, with support from the Danish Government recently concluded a groundbreaking course aimed at enhancing the capacity of journalists and maritime security professionals. The pilot course, titled "Maritime Security Reporting Course ," was successfully conducted from June 5 to June 10, 2023 in Takoradi.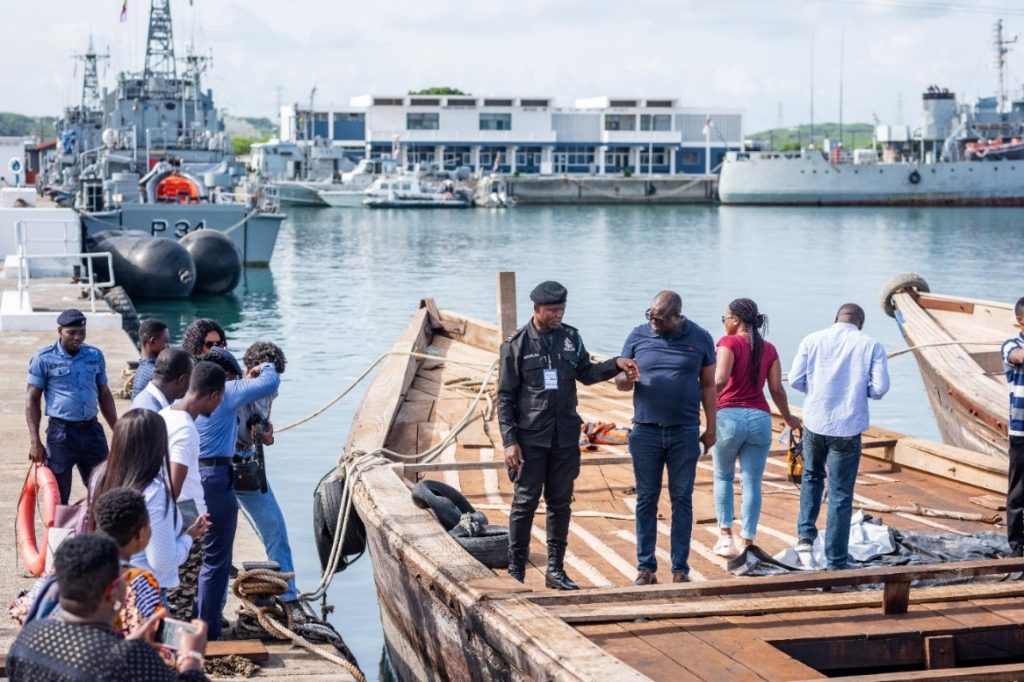 Recognizing the vital role of the media in moulding public opinion and fostering awareness, KAIPTC sought to bridge the gap between security forces, maritime stakeholders, and the media to facilitate accurate and informed reporting. During the week-long program, participants engaged in interactive sessions and practical exercises designed to deepen their understanding of maritime security challenges, ranging from piracy and illegal fishing to drug trafficking, environmental as well as ethical concerns.
The training incorporated a field exercise to the Western Naval Command with the aim  to introduce participants to the realities at sea. Through this course, KAIPTC's primary objective is to empower journalists and media experts with the essential skills and knowledge, to foster increased awareness and consciousness, enhance well-informed public and media discourses, and bolster regional maritime security endeavors. The successful completion of the Maritime Security Reporting Course marks a significant milestone for KAIPTC in its efforts to build the capacity of journalists and media professionals in the field of security reporting.