As part of the onboarding processes, the Commandant of the KAIPTC, Maj. Gen. Richard Addo Gyane, who assumed duties in November 2022, met with some of the Centre's key Development Partners and stakeholders to strengthen cooperation and also outline his vision for the Centre under his tenure . The Commandant was accompanied to the various meetings by Directors and other members of staff at the Centre.
Visit to Embassy of Denmark
At the beginning of the year 2023, the Commandant Major General Richard Gyane embarked on a series of networking activities to meet the Centre's Partners to thank them for their support and outline his vision for the Centre.
In his meeting with the Danish Ambassador to Ghana H.E Tom Norring, the Commandant outlined some of the key focus areas to make the Centre institutionally and financially viable. Ambassador Tom Norring, expressed his appreciation for the cooperation with the Centre in the area Maritime Security. He added that the Maritime Security project, which is part of the Peace and Stabilization Fund, had been strengthened to include more countries and building the necessary capacities in Maritime Security Reporting.
---
Visit to Ministry of Foreign Affairs and Regional Integration
The Commandant on the 27th of February 2023. paid a courtesy call on the Minister of Foreign Affairs and Regional Integration Madam Shirley Ayorkor Botchwey Discussions centered on the critical role of the Ministry on the KAIPTC's Governing Board as well as establishing meaningful partnerships leveraging on each other's strength.
---
Visit To Dr Kwame Pianin
Maj Gen Richard Addo Gyane, on 21st February, 2023 led a delegation to pay a courtesy call on Dr. Kwame Pianin an astute economist and former government official. Discussions centered on KAIPTC's financial and institutional sustainability as well as entry points for strengthening collaboration with the private sector.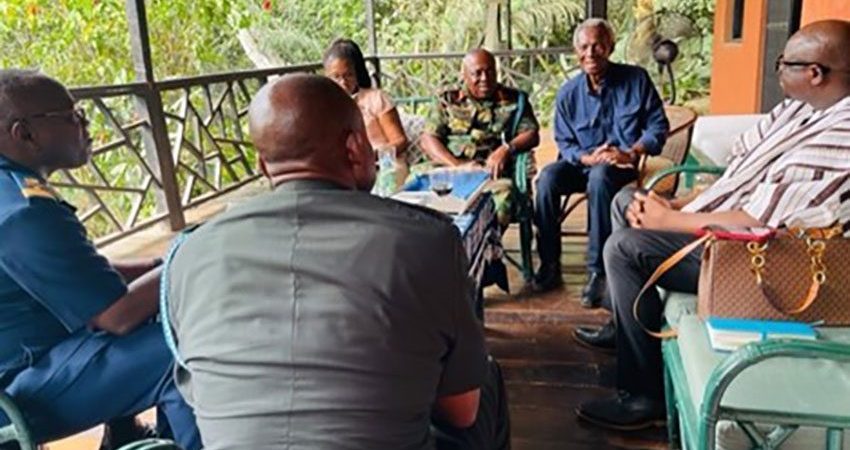 ---
Visit To Norwegian Embassy
The Government of Norway has over the years supported the KAIPTC in the area of research, training, stakeholder engagements amongst others. On 9th February, the Commandant led a delegation to pay a courtesy call on the Norwegian Ambassador H.E Ingrid Mollestad. She commended the Commandant for the initiatives taken towards financial sustainability as well as governance related issues to improve service delivery. She expressed appreciation to the Commandant for opening up KAIPTC courses to Norway's Ministry of Foreign Affairs for participation.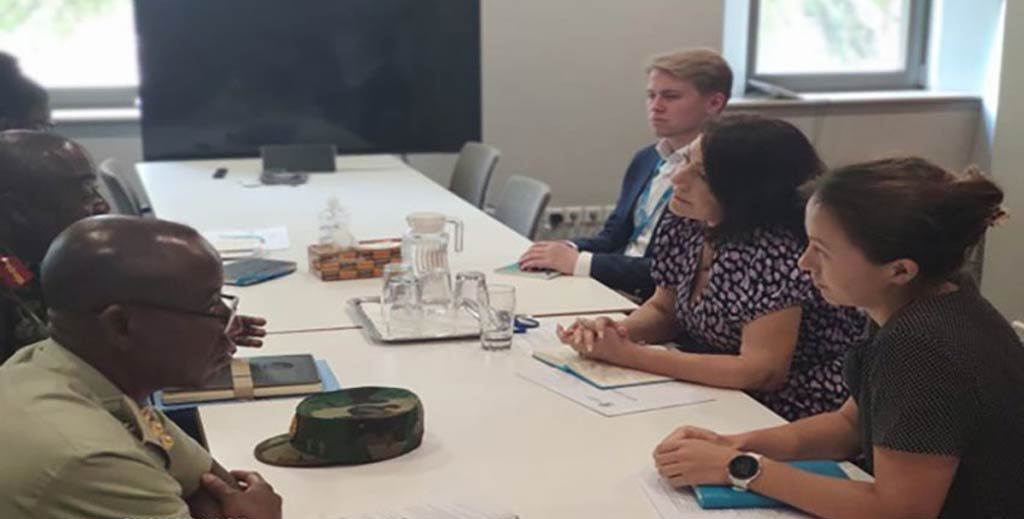 ---
Visit to Nigerian High Commission
H.E. Ibok – Ete Ibas, the Nigerian High Commissioner to Ghana granted audience to the Commandant and his delegation on 7th February 2023 to discuss matters of mutual interest. Issues discussed include the MOU between the Government of the Federal Republic of Nigeria and the Ghana Armed Forces seconding personnel to the KAIPTC, strengthening collaboration in the area of training and capacity development as well as tailor made courses for embassy staff.