As part of a project aimed at addressing barriers to women in peacekeeping, a team from the KAIPTC, Ghana Armed Forces (GAF), Global Affairs Canada, and the Canadian Armed Forces have visited 7 garrisons of GAF in Sunyani, Accra, Kumasi, Takoradi, Tamale, Wa and Damongo to engage and train the personnel on gender mainstreaming.
The purpose of the Garrison tour was to sensitize personnel on Women, Peace and Security mechanisms in the GAF. The personnel received training on wide ranging issues including ways to successfully implement gender perspectives in military organisations; how to change military cultures that hinder the advancement of both men and women in the GAF, and the effect of personnel accession policies on gender relations. Alongside the training, staff of KAIPTC collected data to establish a baseline for the project and use same to inform the development of a comprehensive gender policy for the GAF.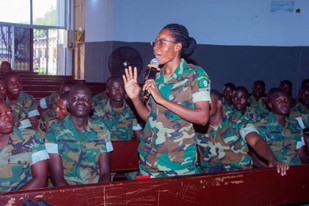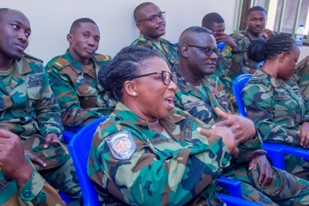 The Project, dubbed: "Enhancing GAF capabilities to address barriers to Women in Peacekeeping" is being funded by Global Affairs Canada to enhance GAF's capacity to address barriers faced by women seeking deployment to UN peace operations and advance gender equality within the Armed forces.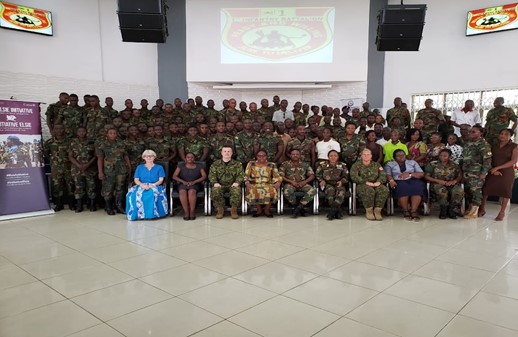 It comes on the back of the recommendations of the 2020 Measuring Opportunities for Women in Peace Operations (MOWIP) Report, which identified eligible pool, gender roles, and social exclusion as top barriers to women's meaningful participation in UN peace operations.
The GAF was the first military institutions in the world to complete a MOWIP assessment as part of the development of this groundbreaking, comprehensive methodology for the Elsie Initiative for Women in Peace Operations.