Profile of Ms. Horname Noagbesenu, Director of Policy, Planning, Monitoring and Evaluation, KAIPTC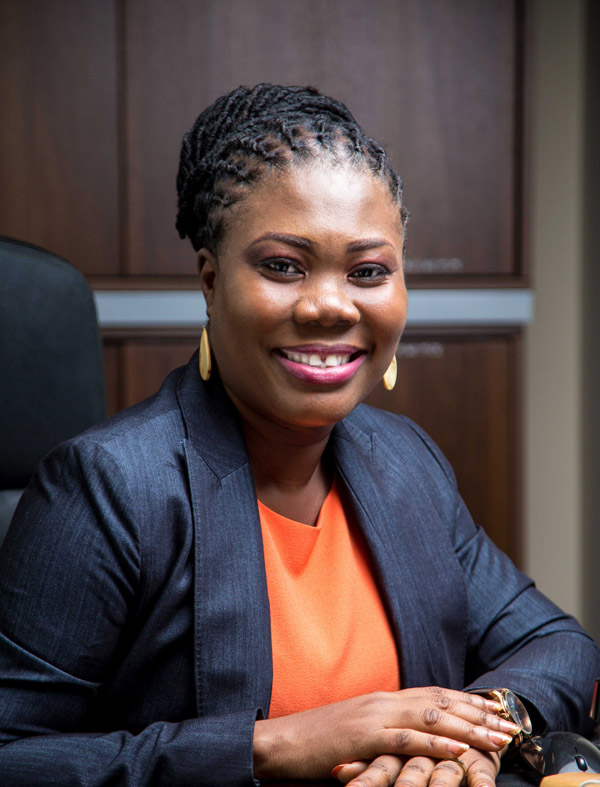 A lawyer by profession with over 13 years of experience in legal, policy, human rights and development sectors, Ms. Horname Noagbesenu is the Director of the Policy, Planning, Monitoring and Evaluation Department (PPMED) at the Kofi Annan International Peacekeeping Training Centre (KAIPTC). Here she is responsible among others, for providing direction and advice on the development and review of strategic documents and engagement with relevant partners such as Development Partners, Civil Societies as well as well as Government Organizations.
As a human rights advocate, she has engaged extensively on economic, social and cultural rights issues generally and particularly, on issues related to gender equality and women's empowerment with international and regional institutions and human rights mechanisms including the World Bank Inspection Panel, United Nations Human Rights Council; the Commission on the Status of Women, the Committee on the Convention on the Elimination of Discrimination Against Women(CEDAW) as well as other Human Rights Treaty Monitoring Bodies including the Universal Periodic Review and the African Commission on Human and Peoples Rights.
She previously headed the Legal Unit of the KAIPTC where she engaged with the Centre's partners on the preparation, negotiation and review of legal opinions, Memoranda of Understandings as well as bilateral and financial agreement. She also provides teaching support to some of the training programmes at the KAIPTC.