Profile of Colonel Robert Adwini (Rtd), Director of Administration, KAIPTC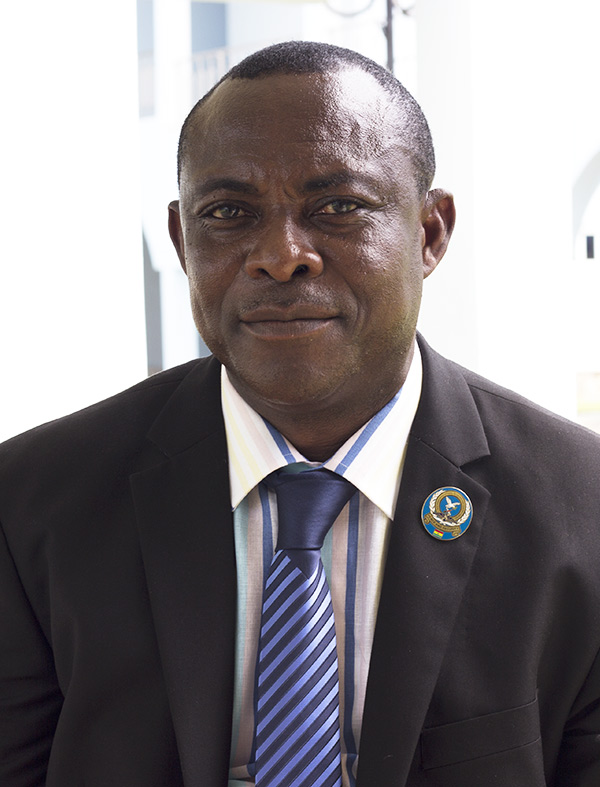 Colonel Robert Adwini is the Director of Administration at the Kofi Annan International Peacekeeping Training Centre (KAIPTC). Col Adwini has had a rich background in Administration at different levels until his Appointment as Director for Personnel Services at the General Headquarters (Personnel Administration), from 2012 to 2016.
Col Adwini has attended several conferences and seminars, especially during his deployment at the Joint Support and Coordination Mechanism (JSCM - UNAMID) in Addis Ababa, Ethiopia, where, among other things, he was responsible for engaging the Diplomatic Corps and other stakeholders in administration, peace and security issues of the AU/UN Hybrid Mission in Darfur.  Col Adwini has also served in a number of UN Missions including UNIFIL (Lebanon), UNAMIR (Rwanda), UNMEE (Eritrea), MONUC (DR Congo) and UNAMID (Sudan).  He served as the Deputy Chief Military Personnel Officer during his deployment as a Military Observer in UNMEE, Eritrea, in 2002.  He also served twice in ECOMOG (Liberia).  As Director of Administration of KAIPTC he is responsible for providing leadership and direction for administration and operational management for the Centre.