Profile of Air Commodore David Anetey Akrong, Deputy Commandant, KAIPTC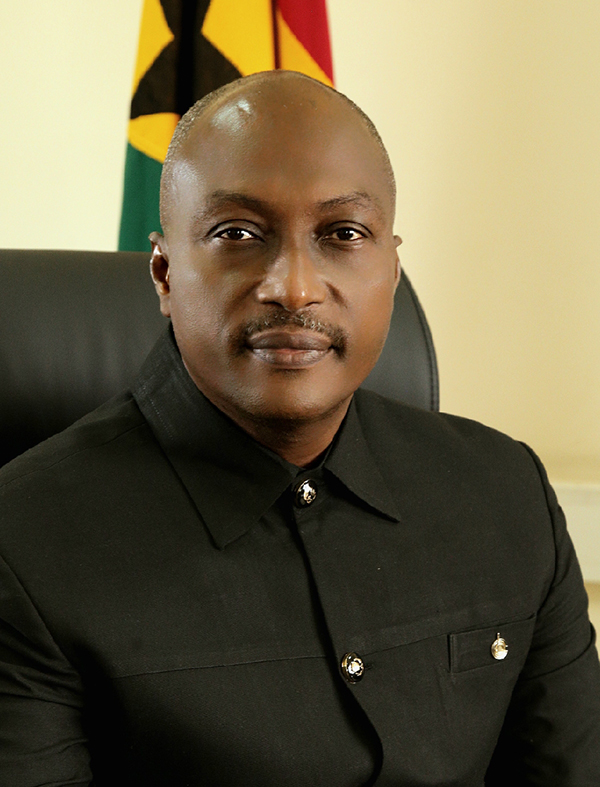 Résumé of Air Commodore David Anetey Akrong, Deputy Commandant of Kofi Annan International Peacekeeping Training Centre (KAIPTC)
Air Commodore David Anetey Akrong is a serving military ocer with over 32 year meritorious service to the Ghana Air Force. He holds a diploma in military studies from the Ghana Military Academy, Teshie; Post Graduate Certificate in Public Administration from the Ghana Institute of Management and Public Administration (GIMPA, Legon- Accra; Diploma in Logistics Management from North Kent College, UK; and Masters in Military Operational Art and Science (small wars and counterinsurgency) from Air University, Montgomery Alabama, USA. In addition, he holds a Masterclass certificate in Corporate Strategy and competitive advantage from M-Gibbs College of Business and Management, UK.
A combat trained jet fighter with over 24 years of flying experience, he was awarded the Long Service and Eciency medal on 26 February 2013. From May 2007 to June 2014, he commanded the No. 4 Strike and Recce Squadron at Air Force Base, Accra. He is also a flight simulator instructor.
Prior to joining KAIPTC as the Deputy Commandant, he served in various command and senior sta capacities. From February to August 2019, he served as the Director of Training at the Air Force Headquarters, later he served as the Chief Sta Ocer at the Air Force Headquarters from August 2022 to August 2023, Base Commander of Air force Base, Tamale in the Northern Region from June 2019 – August 2023. Here he was responsible for the 5 Northern Regions in the provision of air support for national development as well as support to the Ghana Army and other security services.
Within the Peacekeeping environment, he has served in 3 peacekeeping missions in sta and observer capacity. He served as a Sta ocer in UNAMSIL, Sierra Leone from March 2003 to March 2004 as military protocol ocer, Military Observer in MINURSO in Western Sahara from February 2005 to 2006. In September 2011 to 2012 he served as a military observer in UNAMIL, Liberia.
On the international scene, he served with the African Union Peace and Security Department in Addis Ababa, Ethiopia working with Peace Support Operation Division as the aviation planner with direct oversight of the air sta in AMISOM in Somalia from October 2014 to January 2019. Within the same period, he also served in acting capacity as the Chief of the Continental Movement Coordination Centre (CMCC) with direct oversight of the 5 Regional Economic
Communities (RECs) and Regional Mechanisms (RMs) on the African Continent.
Furthermore, Air Commodore Akrong served as the Chief of the Continental Movement Coordination Center during Amani Africa II Field Training Exercise (FTX II) held in Lohatla and Upington in South Africa in October – November 2015.
Some of his achievements include the successful negotiation in Nairobi, Kenya and the UNHQ in New York and the subsequent deployment of military air assets for the Kenyan Defence Forces and the Uganda Peoples Defence Forces into Somalia in 2016 and 2019 respectively. Again, he served as the team leader that reviewed the African Standby Force Strategic Lift Concept for the African Standby Force (ASF) in 2018.
In June 2022 at the invitation of the AU Peace Support Operations Division, as team leader, he assisted in developing the Statement of Unit Requirements (SUR) for Attack Helicopter Unit for Africa Union Transition Mission in Somalia (ATMIS) – June 2022
He is a subject matter expert (SME) on Strategic lift for the African Standby Force.
He married and blessed with 2 children. His hobbies include playing golf and riding motorbikes.