Across the West African region, the expansion of terrorism and violent extremist activities continues to heighten insecurity. The approaches to preventing and countering this threat requires a multi-dimensional approach that is anchored on multi-agency collaboration.
In line with this, KAIPTC in March 2023, assembled selected experts and representatives from the African Centre for the Study and Research on Terrorism (ACSRT), ECOWAS,  the Multinational Joint Task Force (MNJTF), the Ghana Centre for the Coordination of Early Warning and Response and other stakeholders including staff, to design and develop the 'Defence and Security Sector Actors & Violence Extremism and Terrorism'  (DSSA&VET) Course.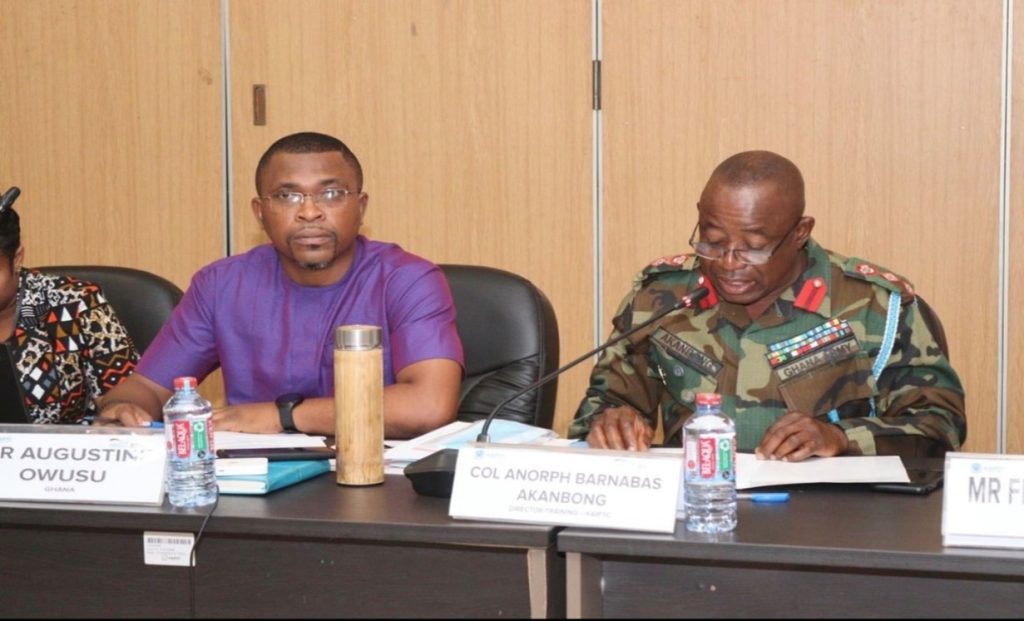 Funded by the German government, the DSSA&VET course aims to improve inter-agency interoperability by enhancing the capability of players in the Defence and Security Sectors (Military, Police, Gendarmerie, Intelligence, Immigration etc.) to understand, collaborate, and collaborate in formulating plans and tactics to prevent and counter violent extremism and terrorism.  The pilot session is scheduled for 4th – 8th September 2023 at KAIPTC.