Maj Gen Richard Addo Gyane, the Commandant of the KAIPTC opened the 2023 Joint Annual Staff Retreat of the Departments of Training, Policy Planning, Monitoring and Evaluation (PPMED), and the Faculty of Academic Affairs and Research (FAAR) on the 17th of January, 2023 at the Volta Serene Hotel, Ho.
The Commandant at the official joint opening, emphasized the need for all departments to work collectively as a team to promote healthy work ethics. He expressed his appreciation to staff for their hard work and reminded all Departments to coordinate and synchronize their Departmental activities with each other in mind for smooth implementation of activities.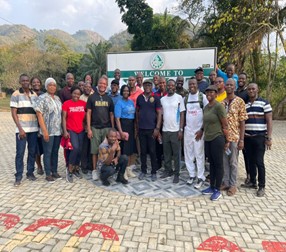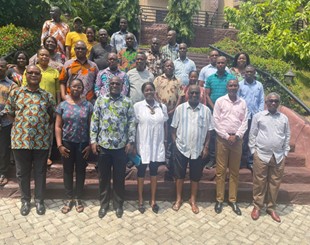 In outlining his vision for the Centre, he stated that the financial and institutional sustainability of the Centre was of great concern to him. There was the urgent need to increase the Centre's Internally Generated Funds (IGF) to an appreciable level through creative and innovative approaches, as well as improving on its current infrastructure to match its status.
To this end, the Executive Management Committee will continue to make efforts to enhance KAIPTC's financial sustainability as well as make it competitive on the international market. He tasked staff to use the retreat to discuss the implementation of their respective work plans and come up with workable solutions for challenges faced. He again assured staff of operating an open-door policy to share ideas to position the Centre as the preferred Centre of Excellence in the sub region.