Re-Establishing the Rule of Law in a Post-Conflict Enviroment
Conflict Management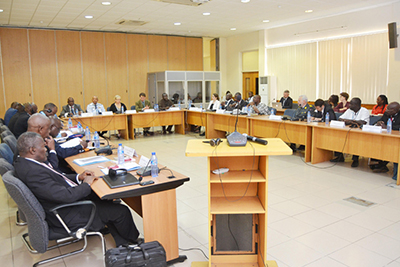 Course Fee:

$500.00 (Commitment Fee)
Terms and Conditions:
Participants attending this course are expected to buy their own ticket.
Course Summary:
This course targets UN/AU/ECOWAS peace support operations. It aims at providing an understanding of the concept and principles of the ROL in post conflict and peacebuilding environments; to expose participants to the different mechanisms (norms, entities, institutions, etc.) in re-establishing the rule of law in transition from war to peace in Africa; to strengthen the institutions of ROL through the participants in post conflict environments; enhance the skills and knowledge of participants in addressing the challenges faced when implementing the rule of law in post conflict environments; and create a pool of ROL professional practitioners to consolidate democracy on the in Africa.
Modules:
Rule of Law: International Law and Institutions
Rule of Law: Applicable Law and Local institutions
Fact Finding; etc.
Target Participants:
Middle level Civilians, Military and Police
Staff mainly from sub- Saharan African countries
Prison Officers
Members from civil society agencies
Rule of Law Practitioners