Peacekeeping Logistics
Peace Support Operations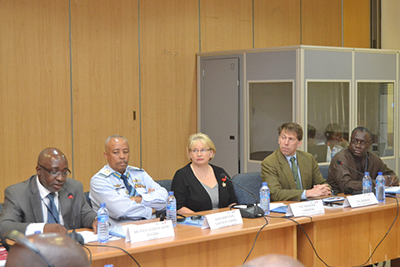 Course Fee:

This course is fully funded.
Course Summary:
The Peacekeeping Logistics Course targets mid and senior level logisticians. It aims at enhancing the skills of logisticians by providing them with an overview of some of the nuances particular to a variety of peacekeeping operations to include Disarmament Demobilization and Reintegration (DDR), Civ-Mil Operations, Humanitarian Assistance and Disaster Relief Operations as well as equipping participants with the tools that will allow them to better plan within the spectrum of possible missions in the West African Context.
Target Participants:
Mid and Senior level Logisticians.