Joint Campaign Planning
Peace Support Operations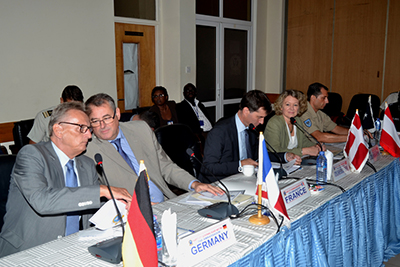 Course Fee:

This course is fully funded.
Course Summary:
The Joint Campaign Planning Course is solely run in French and aims at enhancing regional peacekeeping capacity by promoting the understanding of the principles and procedures involved the planning and conduct of regional multi-faceted, multi-national Peace Support Operations (PSOs).
Modules:
Organisation and Procedures of a task force Head Quarters
Development of Operational Planning Method
Planning of a Peace Support Operation in the Framework of Regional Deployment.
The course will include a 3-day training/simulation exercise and a field visit to a small arms armory.
Target Participants:
Senior military officers from ECOWAS countries
Civilian staff, police/gendarmerie and rank from major to colonel or equivalent and must have attended a staff course