Investigating Sexual and Gender Based Violence
Conflict Management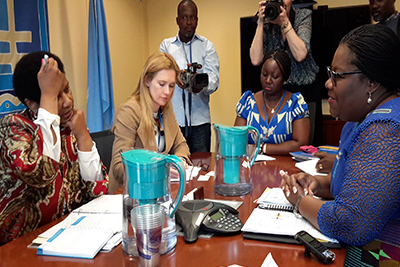 Course Fee:

This course is fully funded.
Course Aim
This course targets personnel who have long lasting experience in that domain and who will be assigned to UN/AU/ECOWAS peacekeeping operations. It aims at addressing war inflicted violence that mostly affects civilians – women and children where the police play a crucial role in regaining people´s trust in a post conflict environment as they are the most visible indication of public security at hand.
Target Group
Detectives and Police Officers working in victim support units.
How to apply
Only fully completed applications that are submitted via the application portal will be considered.
 Please click here to apply.
Contact at KAIPTC
Marylyn Agblor
Training Coordinator
Tel: +233 (0)302 718 200
Fax: +233 (0)302 718 201
Mail: marylyn.agblor@kaiptc.org