Integrated Civilian- Military Co-ordination (ICIMIC 19)
Peace Support Operations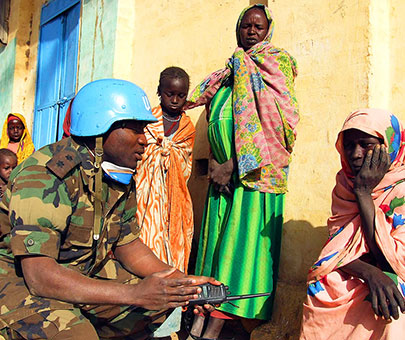 Course Fee:

Course Fee: Each participant shall be required to pay a non-refundable commitment fee of $500 USD (five hundred US dollars).Participants who will require visa on arrival will also be responsible for their visa fees. KAIPTC shall be responsible for participants travel (within Africa) accommodation and feeding during the duration of the course.
Terms and Conditions:
Cost of travel, accommodation and feeding for participants will be covered by the KAIPTC.
All nominated participants will have to show proof of adequate health insurance coverage prior to the commencement of the course.
KAIPTC will not bear any costs caused by illness or accident.
No-shows or cancellation of confirmed participants: resulting costs are to be borne by the participant.
Call for Applications ICIMIC 2019
Application Deadline
28th September 2019
Relevant Facts
The course is conducted only in English; there will be no translation in other languages.
The course is residential and course participants will be accommodated at KAIPTC
Course Aim
The aim of the course is to train peacekeepers and the civilian mission staff in civilian mission coordination principles operating in an integrated mission environment. This is to enhance their capacity to effectively manage relief and humanitarian missions.
Read full details about the Course 
Target Group
The principal target audience for the (ICIMIC) Course 2019 will be predominantly military, police, civilian mission staff and civil society actors of the rank of Captain to Colonel and Police/Civilian equivalent. Selection will strive to achieve gender balance of participants as much as possible. Prospective female participants are encouraged to apply for the course.
How to Apply
Interested applicants are requested to kindly fill and submit an online application form
Access the application by clicking on the button "How to Apply".
Contact at KAIPTC
Mrs Marylyn Agblor
Training Coordination Officer
Tel.  00 233 (0) 302 718200 Ext. 1012
Fax. 00 233 (0) 302 718201
Email: marylyn.agblor@kaiptc.org
Email: training.coordination@kaiptc.org 
Col AK Botsoe
Course Director
Tel.: 00 233 (0) 302 718200 Ext. 1035
Email: ak.botsoe@kaiptc.org