Human Rights for Field Officers Online Course
E-Learning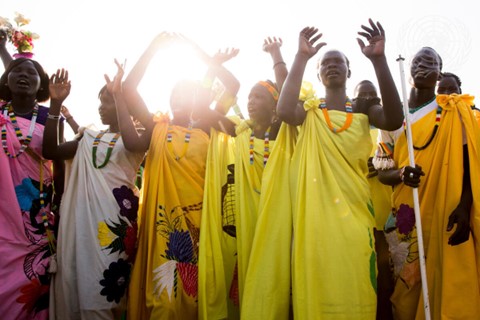 About the HRFO course
The Human Rights for Field Officers course addresses the existing training gaps in the field by providing fundamental knowledge and skills needed for efficient and effective protection and promotion of human rights. It also equips human rights officers deployed or to be deployed in field locations including multi-dimensional peace operations with operational knowledge and skills to fulfill their mandates.
Course Aim
This course is aimed at building and enhancing the capacities of the various actors working in field locations including multi-dimensional peace operations to contribute towards human rights compliance, address human rights violations and human rights mainstreaming.
Course Content / Modules
Evolution and Advancement of Human Rights
Human Rights in Perspective
Rights of People on the Move
Protection of Civilians
Impact of COVID – 19 and other Pandemics on Human Rights
Target Group
United Nations (UN), African Union (AU) and its Regional Economic Communities (RECs) human rights Field Officers.
Individual on UN, AU and RECs deployment.
Ministries, Departments and Agencies (MDAs) and International and National
Civil Society Organisations working in the field of human rights.
Personnel of Peace Support Operations (PSOs)
Researchers and Academics.
Any other Relevant Stakeholder.
Learning Method
The course is self-paced with each module taking approximately 45-70 minutes to view. Each module consists of text, images, infographics, audios, videos, case studies, self-tests and quizzes.
Relevant Information
The course is available in both English and French
How to apply
Interested applicants should enroll / apply via the KAIPTC LMS
English link: https://lms.kaiptc.org/course/view.php?id=1317
French link: https://lms.kaiptc.org/course/view.php?id=1386
Contact
Contact the eLearning Team via elearning-support@kaiptc.org