ECOWAS/KAIPTC Election Observation Training Course – Long Term (EOT-LT 21)
Conflict Management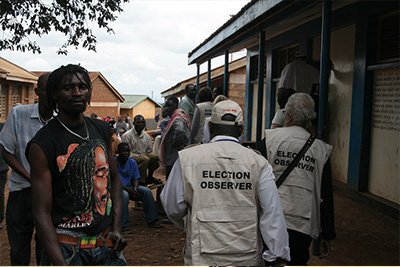 Course Fee:
All participants are required to pay a commitment fee of US 1,000 and also cover their air fare to KAIPTC, Ghana.
Terms and Conditions:
KAIPTC will be responsible for participants' accommodation, feeding and tuition for the duration of programme.
Participants are required to show proof of having medical and travel insurance cover for the training period.
Participants should have completed a short term election observation training with field experience.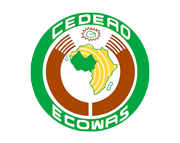 | | |
| --- | --- |
| | In short |
| Course Date/Duration | 23 – 27 August 2021 (one week) |
| Course Capacity | 21 participants |
| Target Group | Persons with knowledge and experience in law, politics, gender, peace and security, media, Information and communication technology, electoral operations, human rights, conflict management |
| Course Language | English with French translation |
| Application Deadline | 30 June 2021 |
Background
Democratic elections are the indispensable root of democracy and have become imperative for assessing national security, political stability and socio-economic development. Countries around the world irrespective of their political system and electoral process, have come to accept the reality that regular and periodic elections remain perhaps, the most acceptable means of facilitating representation, participation and accountability. For elections to have integrity, it must not only be conducted by Election Management Bodies with full independence of action in a professional, non – partisan and transparent manner, it is now the norm that such elections be certified free, fair and credible by election observers. As a result, election observation regimes have become an important element in promoting transparency, accountability, credibility of elections and enhancing the integrity and public confidence in the electoral process.
As one of the leading regional Economic Community (REC) in Africa, the ECOWAS was farsighted in identifying the promotion of democracy and multiparty elections as a cardinal objective. Section III of the ECOWAS Protocol on Democracy and Good Governance deals with election monitoring and assistance. The mandate of the fact finding and exploratory missions are spilt out in Article 13(2) of the protocol which includes among others; collection of all text that governs the election concerned; gathering all information on the conditions under which the elections should be conducted; collecting all pertinent information relating to the contesting candidates or political parties and etc. Having deployed observer missions to most of the presidential elections in the region in the last 15 years, ECOWAS has undoubtedly enhanced its early warning, peace building and crisis management capacity in mitigating potential election – related conflicts by promoting transparency, accountability and public confidence in the electoral process within the region.
Nevertheless, the capacity of ECOWAS to effectively discharge its mandate under section III of the protocol on Democracy and Good Governance is circumscribed among other factors its hitherto lack of a long term approach to election observation. The standard practise is usually to send out fact finding missions and deploy short term election observation missions for a specific number of days. It is evident that this short period is rather inadequate to undertake an encompassing assessment of the immediate pre- election, election and immediate post-election activities. There are therefore some concerns about the capability of ECOWAS to within this limited period of days, effectively assess the convergence criteria and parameters in measuring the integrity and credibility of the electoral process in its member states. This fact was rightly observed and extensively discussed in 2014 during the review exercise of the 2001 ECOWAS Protocol on Democracy and Good Governance.
Arising from the recommendations of the review exercise and coupled with the experience of deploying Long Term Election Observation Missions (LTEOMs) to Nigeria in January 2015 and other subsequent deployments, ECOWAS is persuaded of the essence and effectiveness of a long term approach to its election observation mandates. Such approach will enhance the capacity of the observer / supervisory mission to effectively undertake and discharge without undue pressure of time constraint in the requirements of Articles 16 and 17 of the Protocol on Democracy and Good Governance. From the foregoing, it is imperative that ECOWAS design an appropriate framework to its long term election observation methodology. It is also important to enhance the capacity of long term observers by imbuing them with the requisite skills and expertise, with specific reference to their functions and activities. It is in this light that the KAIPTC with the support of GIZ has developed this course on Long Term Election Observation which is conducted by the Centre.
Course Goal/Objectives
The overarching goal of the course is aimed at developing the capacity of personnel in the military, police, civil society and governmental agencies of ECOWAS member states to conduct long term election observation (LTEOM) in the region and beyond. The objective seeks to provide knowledge and skills in election observation methodology to assess pre-election, election and post-election periods.
Target Group
The course targets participants with background in Law, Gender, Security, Media, Information Communication Technology, Electoral Operations, Human Rights, Political Science, Conflict Management, Peace and Security and any other relevant knowledge or experience. Balanced gender representation.
Expected Outcome
This course is designed as a capacity building opportunity to help equip long term election observers to participate in LTEOM for ECOWAS and other election observation missions.
Training Methodology
Facilitation is interactive, using the adult learning methodology of collaborative problem-based approach. It consists of mini lectures, small group activities, panel discussions, brainstorming, case studies, and simulations. The course will have simultaneous interpretation in both English and French.
Facilitators and Resource Persons
The programme will bring together a team of facilitators and resource persons made up of subject matter experts, practitioners, trainers and advocates from the Continent and beyond.
Course Content
The course covers a total of eleven (11) modules. They are as follows:
MODULE 1: Institutional Perspective on LTEOM
MODULE 2: International and Regional obligations and Commitments for Elections.
MODULE 3: Election Principles and Framework for Analysis
MODULE 4: Structure and Roles of LTEOM and LTO Activities
MODULE 5: Elections in Peace Building Initiatives
MODULE 6: LTO Reporting and Briefing
MODULE 7: Code of Conduct for LTOs
MODULE 8: Technology in LTO Activities
MODULE 9: Technology in Elections
MODULE 10: Security in LTEOMs
MODULE 11: Recruitment for LTO Assignments
Selection Process
Be a West African national
A graduate of the ECOWAS / KAIPTC EOT and EMT courses at KAIPTC or any other recognised training institution
Non West African working in relevant fields
Experience on short term election observation for ECOWAS or other election observation group
Recommended by the ECOWAS Electoral Assistance Division
Applicants should submit their applications not later than Wednesday, June 30, 2021.
To apply, please click on the "How to Apply" button to complete an application form or call Tel: +233 (0) 302 718 200 Ext 1012 for further assistance.
How to Apply
Only fully completed applications that are submitted via the application portal will be taken into consideration.
Contact at KAIPTC