Election Observation Training Course (EOT 20)
Conflict Management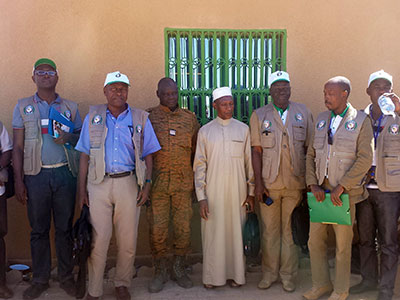 Course Fee:

Each participant will be required to pay a commitment fee of USD 1000 as well as take care of his or her travel expenses.
Terms and Conditions:
Participants shall show proof of medical and travel insurance cover for duration of training in Ghana.
KAIPTC will be responsible for participants' accommodation and feeding for the duration of programme.
English with French translation will be used for facilitation at the course.
In short

Course Date/Duration

03 – 08 February 2020

Course Capacity

30 participants

Target Group

– Civil Society Actors
– Political Parties
– Election Observation groups
– Regional Economic communities
– Election Management Bodies
– International and Non-governmental groups

Course Language

English with French translation

Application Deadline

30 November 2019
Click here to read full course details
Course Aim
The course aims to enhance the knowledge and technical capacity of experts in election observation in West Africa in particular and elsewhere on the continent as a whole.
Target Group
Civil Society Actors
Political Parties
Election Observation groups
Regional Economic communities
Election Management Bodies
International and Non-governmental groups
Women are strongly encouraged to apply
Course Content
The course aims to provide participants with the tools and skills necessary to help enhance the integrity and credibility of elections and reduce the potential for election related violence;
Democracy and Elections
Election management Bodies and Election Administration
Election Observation
Elections and Conflict Prevention
Gender, women and elections
The Role of national and International civil society groups in election observation
Selection Process
A selection team will pick prospective applicants who are Africans; non Africans working in African missions; have a college degree or related work experience in election . women are strongly recommended to apply.
Contact at KAIPTC 
For administrative issues
For course content issues
Mrs Marylyn Agblor
Training Coordination Officer
Tel.  00 233 (0) 302 718200 Ext. 1012
Fax. 00 233 (0) 302 718201
Email: marylyn.agblor@kaiptc.org

Wg Cdr Christian Eshun


Course Director
Tel: 00 233 (0) 302 718200 Ext 2130
Mob: 00 233 (0) 243667759
Email:

christian.eshun@kaiptc.org