Election Observation Training- Long Term Course (EOT -LT 22)
Conflict Management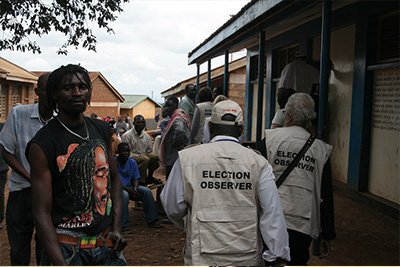 Course Fee:

The Course is Core Funded. Tuition, accommodation, food will be provided by Kaiptc Participants will have to bear the cost for their travel and health insurance. Additionally, participants will pay a commitment fee of USD 1000 or equivalent per head.
Terms and Conditions:
As part of the covid-19 measures by the KAIPTC, all participants are to travel with a travel medical insurance covering covid-19 treatment and must be valid for an additional 2 weeks after the course end date. Covid guidelines of the Centre must be strictly followed. The Kaiptc does not accept any responsibility for medical treatment and travel or other insurance.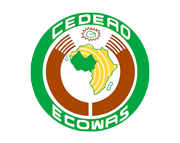 | | |
| --- | --- |
| | In short |
| Course Date/Duration | 29 August – 02 September 2022 |
| Course Capacity | 20 participants |
| Target Group | Civilian, Police, Military ( see details below). |
| Course Language | English with French translation |
| Application Deadline | 30 June 2022 |
Background
Democratic elections are the indispensable root of democracy and have become imperative for assessing national security, political stability and socio-economic development. Countries around the world irrespective of their political system and electoral process, have come to accept the reality that regular and periodic elections remain perhaps, the most acceptable means of facilitating representation, participation and accountability. For elections to have integrity, it must not only be conducted by Election Management Bodies with full independence of action in a professional, non – partisan and transparent manner, it is now the norm that such elections be certified free, fair and credible by election observers
Arising from the recommendations of the review exercise and coupled with the experience of deploying Long Term Election Observation Missions (LTEOMs) to Nigeria in January 2015 and other subsequent deployments, ECOWAS is persuaded of the essence and effectiveness of a long-term approach to its election observation mandates. Such approach will enhance the capacity of the observer / supervisory mission to effectively undertake and discharge without undue pressure of time constraint in the requirements of Articles 16 and 17 of the Protocol on Democracy and Good Governance. From the foregoing, it is imperative that ECOWAS design an appropriate framework to its long term election observation methodology. It is also important to enhance the capacity of long term observers by imbuing them with the requisite skills and expertise, with specific reference to their functions and activities.
Course Goal/Objectives
The overarching goal of the course is aimed at developing the capacity of personnel in the military, police, civil society and governmental agencies of ECOWAS member states to conduct long term election observation (LTEOM) in the region and beyond. The objective seeks to provide knowledge and skills in election observation methodology to assess pre-election, election and post-election periods.
Target Group
The course targets participants with background in Law, Gender, Security, Media, Information Communication Technology, Electoral Operations, Human Rights, Political Science, Conflict Management, Peace and Security and any other relevant knowledge or experience.
Expected Outcome
This course is designed as a capacity building opportunity to help equip long term election observers to participate in LTEOM for ECOWAS and other election observation missions.
Training Methodology
Facilitation will be interactive, using the collaborative problem-based learning approach. It will employ adult learning methods such as small group work/discussions, exercises, brainstorming, mini-lectures, panel discussions, case studies, research, and simulations.
Facilitators and Resource Persons
The course will use experienced resources persons from within Africa.
Course Content
­MODULE 1: Institutional Perspective on LTEOM
MODULE 2: International and Regional obligations and Commitments for Elections.
MODULE 3: Election Principles and Framework for Analysis
MODULE 4: Structure and Roles of LTEOM and LTO Activities
MODULE 5: Elections in Peace Building Initiatives
MODULE 6: LTO Reporting and Briefing
MODULE 7: Code of Conduct for LTOs
MODULE 8: Technology in LTO Activities
MODULE 9: Technology in Elections
MODULE 10. Security in LTEOMs
MODULE 11: Recruitment for LTO Assignments
Selection Process
A selection team will meet to select possible participants who meet the eligibilty criteria
Interested applicants are kindly requested to click on the "How to Apply" button in order to fill and submit the online application form.
Applicants should submit their applications not later than Wednesday, June 30, 2022.
How to Apply
Only fully completed applications that are submitted via the application portal will be taken into consideration.
Contact at KAIPTC