Cyber Attacker and Defender 2019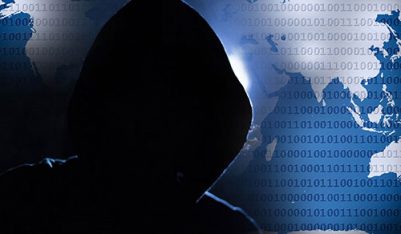 Course Fee:
GHS 2,500.00
Training participant's full name should be used as payment reference in all bank payments and transfers.
The training cost is VAT/NHIS exclusive. Payment details will be made available to you after submission of registration form.
Terms and Conditions:
Each registered participant has the right to withdraw from the training programme. However, this will attract administrative charges. Cancellation requests should be sent in writing not less than 5 working days before the start of the training programme.

Course Brief
Rising cost of cyber-attacks and investment in IT infrastructure requires organisations and professionals to develop capacity to pre-empt and defend against cyber-attacks. Analysis and testing of vulnerabilities in network architectures, deployed applications, services and host devices are skillset that organisations and security professionals need, to identify cybersecurity threats and evaluate associated risks with the appropriate controls. This intermediate course is the second module of the training towards Certified Professional Ethical Hacker C)PEH by Mile2.
What Skill Will You Gain?
After the training, participants should be able to deploy an effective plan of work to execute Vulnerability Assessment and Penetration Testing (VAPT) engagements and develop official reports for management. Participants should gain working knowledge in the use of security tools, both commercial and open-source, as well as usage of customized scripts to conduct VAPT engagements.
Who Should Attend?
All past participants of the Certificate in Cyber Security – Module 1 as well as Professionals involved in protecting and simulating attacks against IT infrastructure, networks, processes of organizations and other targeted entities including: Data Protection Officers , Security Officers , Network and System Administrators , IT Risk Managers , Incidence Response Member(s) and anyone who wants to build his/her career in Cybersecurity.
Course Modules
Cyber-Threat Dynamics –Attacker & Defender Perspectives
The Paradox –An Insider as an Attacker and a Defender
Network Topology and Key Concept
The Cybersecurity Kill Chain (Conducting Security Assessment and Penetration Testing)
Operational Security (OPSEC) Techniques (Setting up Secured Hacking Lab)
Social Engineering Attacks and Defense
Web and Mobile Application Security and Vulnerability Assessment
Operating Systems and Application Security Assessment
Network Devices and Security Assessment
The Hacker's new Target –Internet of Things (IoT)
Cloud Security and Vulnerabilities
E-Payment System Vulnerabilities and Hacking Techniques
Cyber Defence Policies and Guidelines (PCI, ISO 270001, etc) Vulnerability Assessment and Penetration Testing Reporting
Defense in Depth Techniques and Tools
Red Vs Blue Team s–Concept & Exercises
Course Duration
Date: Monday, June 24th–  Friday,  June 28th, 2019
Time: 08:30am – 4:00pm
Course Fees
Application deadline
June 19, 2019
How to Apply
Click the button "How to apply" to get the registration form.
Visit the following website to apply online.
Website:
www.e-crimetrainingacademy.com
For further details about the course, contact the registry on
Tel: 050 130 4836/050 143 6340/020 675 2054
Email:
training@e-crimebureau.com
margaret.sosuh@kaiptc.org