E-crime Bureau course: IT Audit & Forensics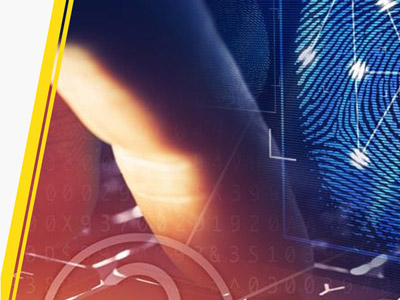 Course Fee:
Local (Ghanaian-Based Citizens) – GHS 1350
International Students – USD 500
Terms and Conditions:
See course description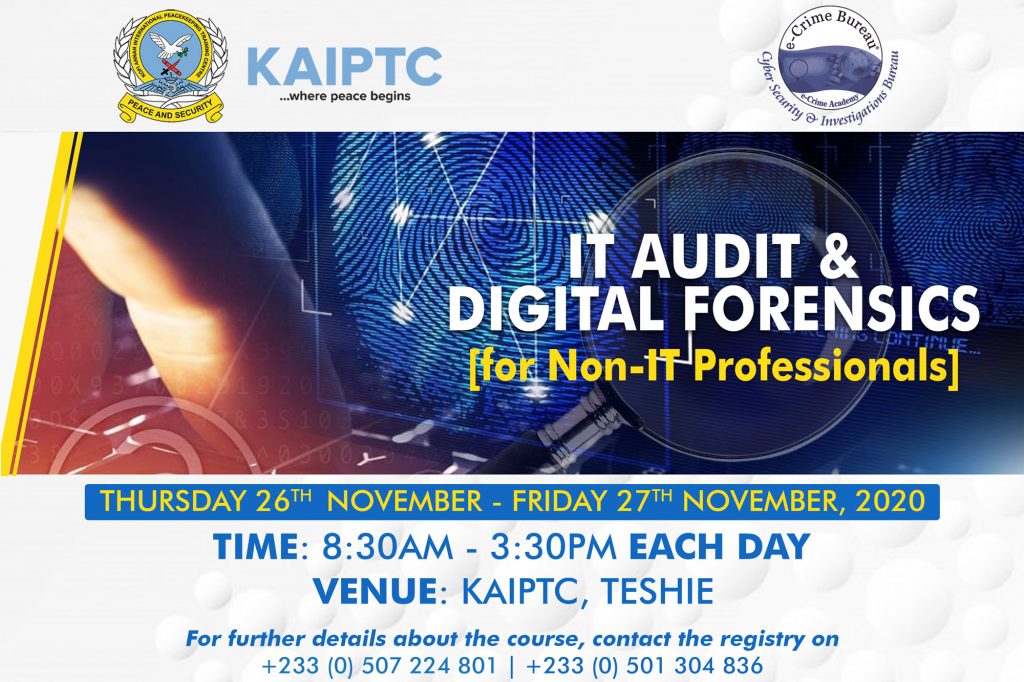 IT Audit & Forensics course
Course Objectives
The audit of IT systems to optimize efficiency of organisations have become important for management teams to exercise oversight on highly sophisticated IT systems, applications and databases in view of recent incidents of cyber-attacks due to inherent system vulnerabilities. This course is designed to provide non-IT professionals with fundamental skills to verify applications, systems and processes as well as identify and correct gaps in existing controls. It will typically explain key components of IT environments, concepts and the application of digital forensic techniques to investigate system-related breaches. The programme will also provide non-IT staff with the skills to analyse IT Audit reports for effective decision making at management level and ensure IT systems meet expected audit standards.
Course content
Introduction to IT Audit & Investigations
IT-related Attacks & Audit Response
IT Audit Processes
Governance, Risk and Compliance in IT Audit
Internet Terminologies and Computer Networks
Introduction to Digital Forensic and Incident Handling
User Activity Auditing
System/Application Log Analysis and Event Monitoring
Email System Auditing and Analysis
Web Application Auditing
Mobile Application Auditing
IT Audit & Digital Forensic Reporting
Target participants
Management Executives, Accountants & Finance Officers, Compliance Heads/Officers, Risk Managers/Officers, Internal Control Heads/Officers, Internal Audit Heads/Officers, etc.
Course Schedule
Date
November 26 – 27, 2020.
Venue
Kofi Annan International Peacekeeping Training Centre, Teshie – Accra.
How to Apply
Visit the following website to apply online or download the Application Forms by clicking on the "How to Apply" button.
Website:
www.e-crimebureau.com
For further details about the course, contact the registry on
Tel.: 0501551127 / 0501304836
Email: training@e-crimebureau.com