Small Arms and Light Weapons– Marking, Record Keeping and Tracing
Conflict Management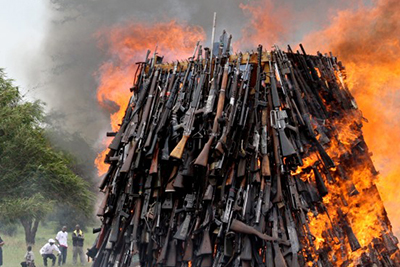 Course Fee:

This course is fully funded.
Course Summary:
This course targets ECOWAS member states. It aims at exposing best practices in marking, record keeping and tracing and also seeks to highlight existing opportunities and significance for tracing crime weapons and the tools for marking weapons.
Modules:
The Nature of the African State
Legal Frameworks of MT&R: Marking, Registration and Tracing
Rationale and types of Marks
Standard Operating Procedures
Marking and Registration of locally manufactured weapons
Challenges of Marking and Tracing
Ammunition Painting, Marking and Compatibility
Ammunition Storage
Risk Management (Practical Exercise)
United Nations Hazard and Classification System
Cross cutting issues such as Narcotics and Terrorist Financing as well as facility visits to the relevant sites
Target Participants:
Military Personnel in charge of armories; middle level police; gendarmerie or equivalent, preferably working in the national arms registry in the ECOWAS sub region, SALW related civil society activist.