Humanitarian Assistance in West Africa Core Course 2018
Conflict Management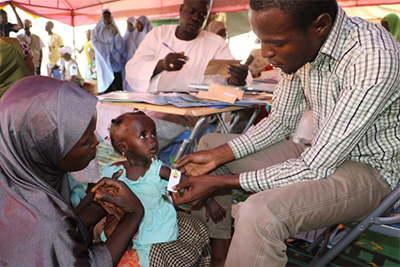 Course Fee:

This course is not fully funded.
Terms and Conditions:
Course Language: This course will be conducted in English. French translation will be provided.
Accommodation: It is a residential course and course participants will be accommodated at the KAIPTC.
Board and Lodging: Board and Lodging for participants will be covered with the generous support of the Austrian Development Agency (ADA).
Costs: The costs of travel and visa are to be borne by the participants.
Airfare Stipend:

A limited number of scholarships are available. Please specify in your application if you could cover your own travel costs or if you would require financial support.
A limited number of scholarships for selected participants will be granted over the structures of the Austrian Defence Attaché System and the Austrian Ministry of Defence and Sports (MoDS). In case this applies, relevant correspondence will have been addressed to the concerned official structures

Insurance: KAIPTC and ASPR do NOT accept responsibility for individual medical, travel or other insurance. Participants are strongly advised to arrange their own insurance coverage for the duration of the training.
Visa: Costs for visa are NOT covered by ASPR or KAIPTC and must be covered by the participant. Visa applications must be organized by the participant.
Course Summary:
The aim of the course is to improve effectiveness of humanitarian assistance by providing participants with thorough knowledge and skills of the humanitarian sector and enhancing interaction and mutual understanding between civilian, police, and military actors involved in humanitarian assistance and disaster relief in West African region.
Read full details about the course
Modules:
Humanitarian actors and their mode of operations
International humanitarian law, code of conduct, and humanitarian principles
The ECOWAS framework and guidelines on disaster response
Civil-military coordination and relations
Human rights, human security and protection of civilians
Coordination and information management in the field
Forced migration and displacement
Humanitarian planning and project management
Cultural awareness and community engagement during emergencies
Negotiation and mediation
Security and safety in the field
Media and communication
Environment
Target Participants:
Mid- level Civilian, Military, Police professionals directly engaged in Humanitarian assistance.