Profile of Air Vice Marshal Griffiths S. Evans, Commandant, KAIPTC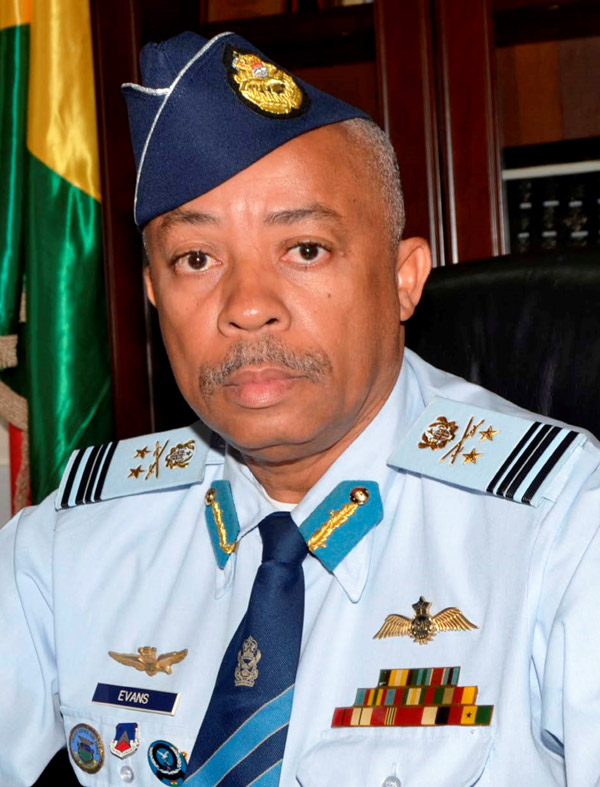 Air Vice Marshal Griffiths Santrofi Evans is the Commandant of the Kofi Annan International Peacekeeping Training Centre (KAIPTC).
He was enlisted into the Ghana Military Academy in 1981 and was commissioned into the Ghana Air force in 1983 as a Pilot. He completed his basic flying training at the Misurata Air Academy in Libya in 1987 and joined the No.4 Jet Squadron the same year. He completed his advanced flying training on the Jet fighter in 1989.
AVM GS Evans has had experience in peacekeeping operations having served during his deployment to the ECOWAS Monitoring Group in Liberia (1990) as well as a military observer in Yugoslavia (1994 – 95). He has attended numerous military courses in Ghana, Italy, USA, among other countries. He holds the following: MA (Strategic Studies), MA (International Affairs), BSc. Admin (Human Resource Management), Diploma (Military Operational Arts and Science), Diploma (Security Management) and Certificate (Safety Management). He has been awarded eleven (11) major medals.
AVM GS Evans has held a number of positions in his career. Key among them are the following: Fight Commander No. 4 Jet Squadron, and Officer Commanding No. 4 Jet Squadron (1997 –2001). He was also Deputy Director Air Operations (Sep 2001 – May 2007) and later became Director Air Operations (29 May 2007 – 2012). He acted as the Base Commander at the Air Force Base, Accra ( Jun 2012 – Dec 2012), he was also the Air Officer Commanding the Training Command (2012 - 2014) and later became the Base Commander, Air Force Base, Tamale (Aug 2014 – July 2016) before assuming command of KAIPTC.