External Publications of KAIPTC Staff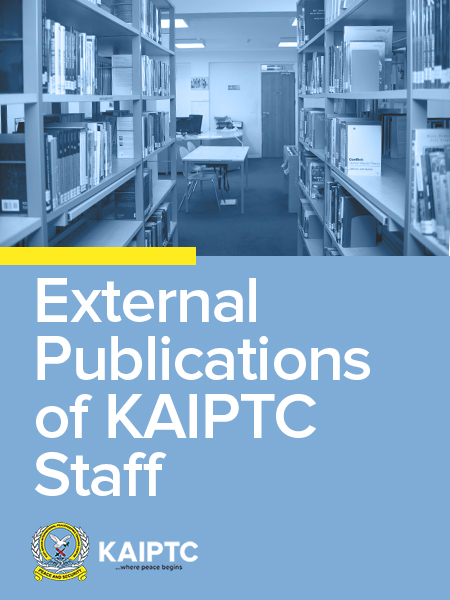 The Lebanon-Israel War of 2006: Global Effects and its Aftermath. Small Wars Journal.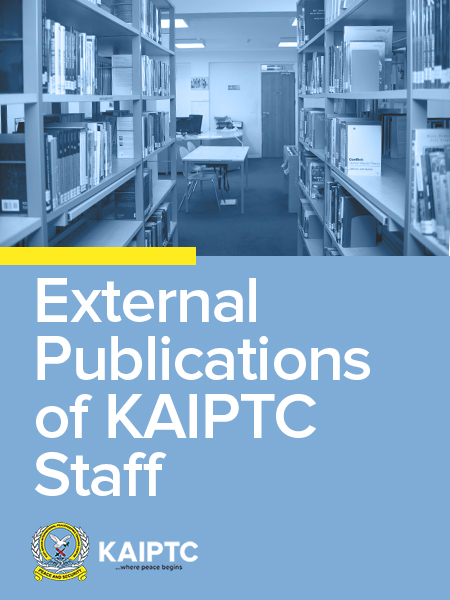 The Neglected Economic Dimensions of ECOWAS's Negotiated Peace Accords in West Africa. Africa Spectrum, XLVI (3), pp. 27-44.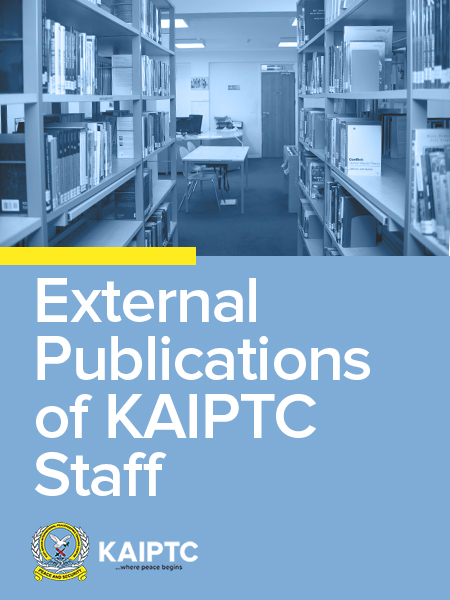 The Role of Private Military Companies in US-Africa Policy. Review of African Political Economy, XXXV(118), pp. 613-628.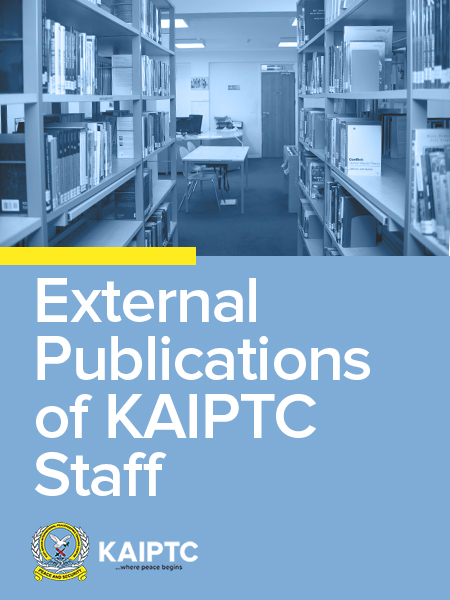 The Security Culture of the ECOWAS: Origins, Development and the Challenge of Child Trafficking. Journal of Contemporary African Studies, XXVI(2), pp. 151-168.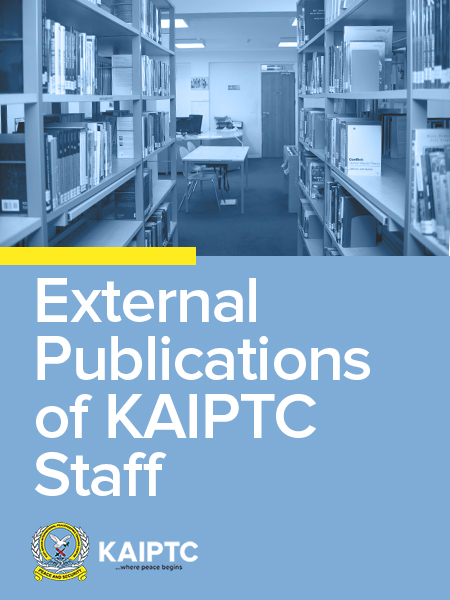 Understanding the Geo-Politics of the War in Southern Lebanon. Ibadan Journal of Peace and Development, May 2014 Volume III & IV, pp. 105-121.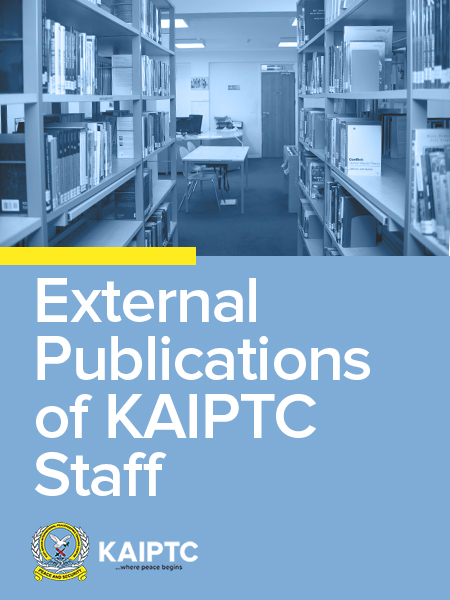 Understanding the Nature and Threats of Drug Trafficking to National and Regional Security in West Africa. Stability: International Journal of Security and Development, III(1)(8), pp. 1-13.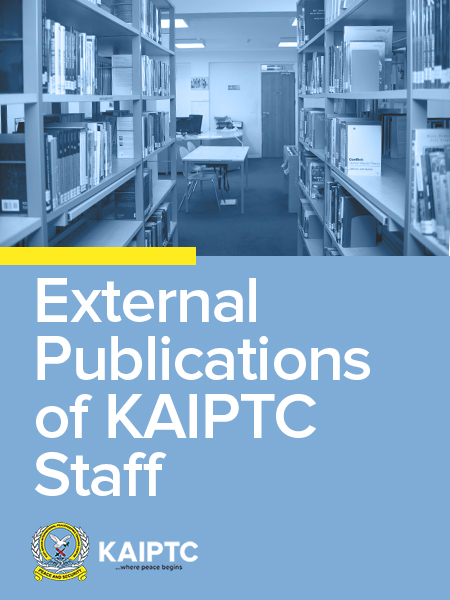 Unintended Impacts and the Gendered Consequences of Peacekeeping Economies in Liberia. International Peacekeeping, XX(1), pp. 17-32.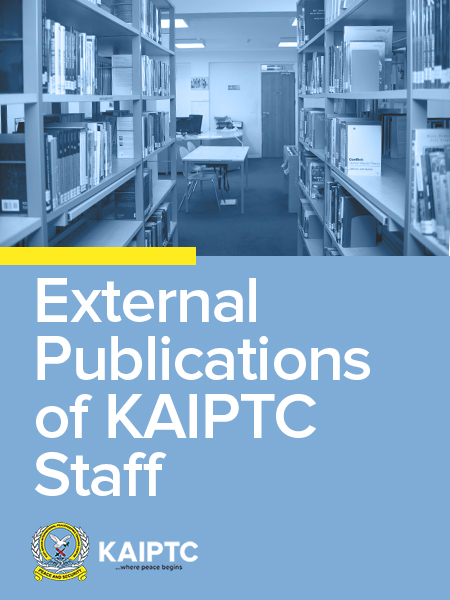 Violent Conflicts and Civil Strife in West Africa: Causes, Challenges and Prospects. Stability: International Journal of Security and Development, III(1)(3), pp. 1-16.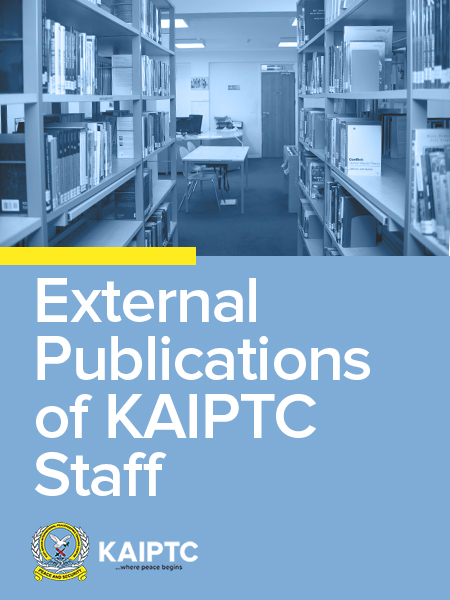 Homegrown Crises, Homegrown Solutions? The Efficacy of Indigenous Conflict Resolution/Management Approaches in Ghana. In: A. G. Adebayo, B. D. Lundy, J. Benjamin & J. K. Adjei, eds. Indigenous Conflict Management Strategies in West Africa: Beyond Right and Wrong. London & Lanham: Lexington Books, pp. 115-132.