Integrated Civilian-Military Co-ordination (ICIMIC) Pilot Course
Peace Support Operations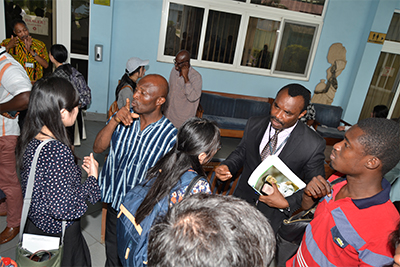 Course Fee:

$500.00 (Non- refundable commitment fee)
Terms and Conditions:
Participants who will require visa on arrival will also be responsible for their visa fees.
KAIPTC shall be responsible for participants travel (within Africa) accommodation and feeding during the duration of the course.
Course Summary:
This course aims at enhancing the capacity of peacekeepers and civilian mission staff to effectively manage relief and humanitarian missions. To this end, the course addresses key civilian-military coordination and cooperation principles that underlie operations in an integrated mission environment.
Read full details about the course
Modules:
Peacekeeping Operations Environment
International Conflict Management Responses
Peacekeeping Principles, Components and Roles
Integrated Mission concept
Humanitarian Principles
Use of Military for Escorts
Human Rights
Mission Support
ICIMIC Concepts
Negotiation/ Mediation; Women/ Gender/ SGBV and SEA
Target Participants:
Key Civilian Military coordination and cooperation principles operating in an integrated mission environment.