Human Rights Training for Multidimensional Peace Operations
Conflict Management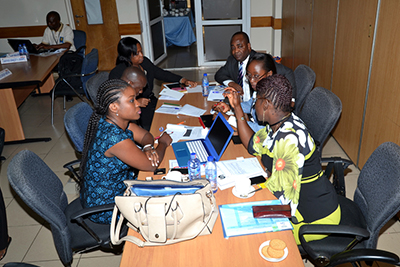 Course Fee:

$500.00 (Commitment Fee)
Terms and Conditions:
Participants are required to bear their travel costs.
Course Summary:
This course is aimed at building and enhancing the capacities of the various actors involved in multi-dimensional peace operations to ensure human rights compliance, address human rights violations and mainstream human rights principles and practices.
Modules:
M0: Introduction: Human Rights for Multidimensional Peace Support Operations
M 1:   Human Rights Frameworks and Mandates
M2 : Monitoring, Documenting and Reporting Human Rights
M3 : Communicating and Advocating Human Rights
M4:  Working with Local Partners
M5 : Protection of Civilians: Concepts, Tools and Strategies
M6: Strategies and Best Practices for Protecting Vulnerable Groups for
M7: Final Simulation Exercise (A global case study: Lalmaland)
Target Participants:
The primary target audience for the course are UN, AU and REC deployed human rights field officers;
Individuals on UN, AU and REC deployment rosters; and
Individuals and organisations interested in or working on human rights.