Conflict Prevention Course
Peace and Security Studies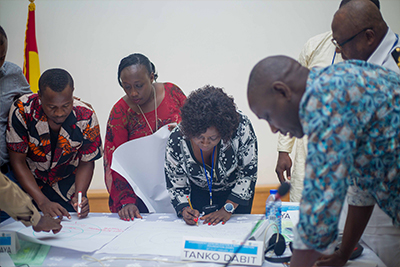 Course Fee:

$500.00 (Commitment Fee)
Terms and Conditions:
Participants attending this course are expected to buy their own ticket.
Course Summary:
This aims at exposing participants to the various theories of violent conflict, their causes and triggers, as well as the consequences of violent conflicts in terms of human security and political/socio-economic development. It also introduces participants to conflict prevention, management and resolution mechanisms and instruments adopted and used at the continental and regional levels, including an introduction to the African Peace and Security Architecture.
Modules:
New Wars, Conflict and Multidimensional Peacekeeping
The Nature of the African State
Women and Conflict Prevention
Risk and Vulnerability Assessment
Natural Resource Governance and Conflict Prevention; etc.
Target Participants:
Practitioners from Civil society, Governmental agencies, Academia and Peace Operations