Conflict Analysis and Mediation Course
Peace and Security Studies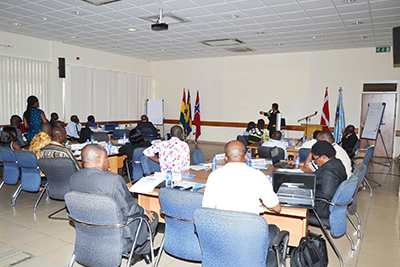 Course Fee:

$500.00 (Commitment Fee)
Terms and Conditions:
The course will be conducted ONLY in English.
Participants who will require visa on arrival will also be responsible for the cost of the visas.
KAIPTC shall be responsible for participant's external (within Africa) travel, accommodation and feeding during the duration of the course.
Every participant will have to prove adequate health insurance coverage before travelling to the Centre. KAIPTC will not bear any health or accident costs for any participant.
Course aim
The Conflict Analysis and Mediation Course has been designed with the aim of strengthening the critical, analytical and practical conflict analysis, mediation and negotiation skills, including the development of multi-level, locally relevant and tailor made approaches to conflict resolution. In order for it to be relevant to professional conflict resolution participants, the course aims at enabling the sharing of experiences and lessons learned in multi-track mediation and peace processes.
Target Group
The course is open to individuals and organizations whose members/staff find themselves undertaking/supporting mediation efforts. Among the organizations targeted for participation in the course are: UN Missions in Africa, African Union, ECOWAS and other Regional Economic Communities (RECs) such as Economic Community of Central African States (ECCAS) and the Intergovernmental Authority on Development (IGAD). Practitioners in mediation related jobs are also encouraged to apply.
Course Content
Conflict and Conflict Analysis – Theories, Stages Strategies;
Introduction to Negotiation and Mediation;
Gender, Women and Vulnerable Groups in Mediation;
Diplomatic Considerations in Mediation;
Cultural considerations in Mediation;
AU/ECOWAS Approach to Mediation.
Contact at KAIPTC
Marylyn Akabutu 
Training Coordinator
Mail: marylyn.akabutu@kaiptc.org
Tel: 233 302 718 200 Ext.1012
Auguster Armah
Course Director
Mail: auguster.armah@kaiptc.org
Tel: 233 302 718 200 Ext.1034